Katatonia release in September 2013 the remak of "Dead end kings" that got the name "Dethroned & uncrowned". This album is an amazing journey through all kind of emotional aspects combined with silent, but intensive progressive sounds.
Katatonia has been also on tour for some shows (see the review from the P60 in Holland), which was an amazing moment and an initimate, almost fragile, evening.
Lucky enough the band recorded the show in the Union Chapel in London and they will release it as a DVD/Blu Ray/CDYou can expect 17 songs in a candle lit atmosphere that has a thrilling emotional impact.
"Sanctitude" will be the name and the release date of the masterpiece will be on April 3. Something to look forward to.
DISC 1
In The White
Ambitions
Teargas
Gone
A Darkness Coming
One Year From Now
The Racing Heart
Tonight`s Music
Sleeper
Undo You
Lethean
Day
Idle Blood
Unfurl
Omerta
Evidence
The One You Are Looking For Is Not Here
DISC 2
Concert Film (80 mins)
Documentary `Beyond The Chapel` (66 mins)
Here comes the first video.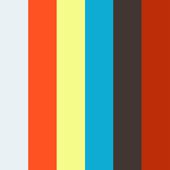 Katatonia - Day (from Sanctitude, the Union Chapel concert film)
KATATONIA SET TO RELEASE CONCERT FILM 'SANCTITUDE' - RECORDED AT LONDON'S UNION CHAPEL BLU-RAY, CD+DVD, 2LP & DOWNLOAD For more info on Katatonia on Kscope go to: http://bit.ly/1eo57nu or on ...
Source: Vimeo