On February 27 Steven Wilson will release his new album "Hand.Cannot.Erase". The first video is now online. The track is called "Perfect life" and it a typical very shereful Steven Wilson song. But it's not only the music that is fascinating. It is also the video that was done by Youssef Nassar.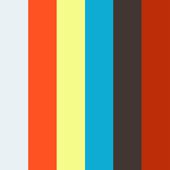 Steven Wilson - Perfect Life (from Hand. Cannot. Erase.)
Steven Wilson's fourth solo album 'HAND. CANNOT. ERASE.' is available to PRE-ORDER NOW in 4 different formats: http://smarturl.it/HandCannotErase Digital: http://smarturl.it/SW_HCE_DOWNLOAD More ...
Source: Vimeo