There is a new video from Danko Jones online. "Do you wanna rock" is from the latest record "Fire music" and is highly recommended - as the entire album too.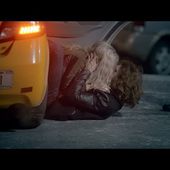 Danko Jones - Do You Wanna Rock (Official Music Video)
Taken from the album "Fire Music" out now on Bad Taste Records and New Damage. Spotify: http://spoti.fi/16nZ3sj Deezer: http://bit.ly/1LTmVoz Wimp: http://bit.ly/1v41B5j iTunes: ...
Source: YouTube