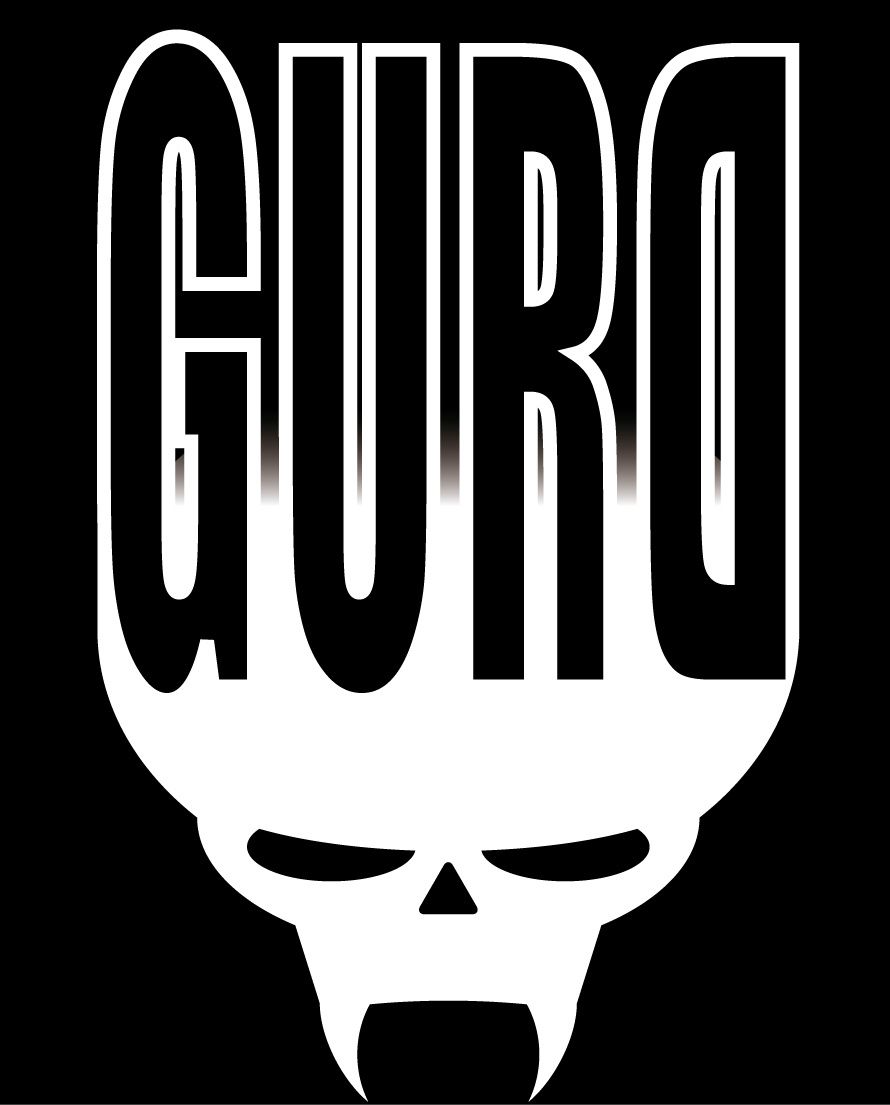 Swiss groove metal institution Gurd has released anew album a few weeks ago. It is called "Fake" and it's for me one of the best ones the band has released so far. Therefore MHMB was interested in how this masterpiec was created, but also to get a few more informations about recent and upcoming live activities from the band. Read here what Pat had to say...
Markus' Heavy Music Blog: Hi Pat, how are you?
Pat: I feel very well. At the moment i'm on the way back home from the warm and sunny 70000 Tons of Metal Cruise.
MHMB: You have new album out called "Fake". How would you describe the new disc?
Pat: "Fake" came out to the bands' 20th anniversary. I think the album shows all the creative phases we went through these 20 years. The more groove oriented early days to the thrash vibes that was more and more the focus on the last albums. Like a summary of what gurD is.
MHMB: What have been the first reactions on the new longplayer?
Pat: Very good so far. I heard more than once it's the best album we made.
MHMB: I can confrim this. Listening to the new album "Fake" I had the feeling that Gurd sounds harder and more straightforward than on "Never fail". How do you see this?
Pat: The last one "Never Fail" was more thrash and fast. Fake sounds more compact and heavy to me. Maybe that's in your opinion harder. Yes, it is definitely hard :-)
MHMB: I got the idea that there are some more hardcore-like elements included in the new songs. Where do those come from?
Pat: As said before, the early days was more groove and hardcore oriented. So it's not new to hear those elements from gurD. Cool to hear that those vibes are in there for you. I always liked the hc sounding aspect of gurD.
MHMB: "Fake" has a quite angry vibe. Have there been quite some things that made you guys angry all over the last 3 years?
Pat: There is a lot that makes angry when you open your eyes and see whats going on in the world we live in.
The title song deals with the aspect that so much lies and fakes told by media, politics and press to people. Musically the record sounds full of positive energy to me.
MHMB: I guess that this also influences the title for the album - "Fake"?
Pat: The titel to the album came up after we had finished almost all the songs. We decided to take "Fake" as titeltrack because literary it deals with something everybody is affected by. It's a good albumtitel, short and into the face.
MHMB: Is the cover reflecting this as well? Who did and does it symbolize lip-service as one part of 'fake'?
Pat: The cover shows the lies telling tongues from media, politics etc. under which we suffer.
We gave the song "Fake" with lyrics to Gyula Havancsák, a great designer who made also the artworks for Annihilator, Grave Digger, Destruction and more. He had a free hand to create the cover. We are very happy with the result.
MHMB: Can you tell us more about the different songs? How did the songwriting process take place?
Pat: Most of the songs are pre-recorded at home as a basis. Then we check them out in the rehearsal room and sometimes rearranged a few details.
On this album I also did the lead vocals for the first time on the track "Go For It" after my bandmates pushed me over the last years to go for it ;-) As I already said "Fake" it's like a summary of what gurD did the last 20 years.
MHMB: Where do you guys take the inspiration for the lyrics from? Is Gurd a band that wants to make a statement with the new songs?
Pat: There are many sources for inspiration outside in the real world. Our lyrics are mostly deals with real things thats happens on this planet and in the society. No devil stuff or viking themes. We don't want to change the world with our lyrics but they should always have a meaning.
MHMB: In December Gurd played an anniversary show in the Z7. I can imagine that it was a great evening. How have you experienced it?
Pat: Yeah a great evening and a flashback because some ex-band members were also on stage to perform some of the old stuff. Our mates of Pure-Inc also played to their 10th anniversary. Always great to watch them. In the end it was to short, this night had to be go on and on.
MHMB: Than you also played, almost as we speak, the 70,000 Tons Of Metal cruise. How was it?
Pat: I'm right now on my way back from the caribbean sea. It was a blast. Summer in the wintertime, great bands and a very relaxed atmosphere. For us it was a success as band to be there. We had a lot of crazy people at our shows.
MHMB: How would you describe the main difference between such the cruise and e.g. a festival?
Pat: The fan has the chance to be very close to the musicians on the boat. There are no regular big backstage areas as on 'normal' festivals and of course most of the musicians wants also to explore the big boat. So for the fan it's a good meet and greet chance.
MHMB: Next to those shows, are there more gigs planned for the coming months?
Pat: We have some club shows in Switzerland, also at our hometown Basel in February. For the summer time there will be some festivals announced soon.
MHMB: As said, Gurd became twenty end of 2014. Are there more anniversary activities planned?
Pat: Since the start of 2014 we reactivated some old stuff thats on the setlist at our shows to the anniversary. We had the big party at Z7, no further special plans, just keep on rocking.
MHMB: Next to Gurd, what are your favorite bands at the moment?
Pat: Hard to say, there are so many bands. On the cruise I was surprised by a band called Origin, very good played mathcore. Arch Enemy, Municipal Waste had cool shows.
MHMB: Switzerland had/has quite some good thrash band like Celtic Frost, Poltergeist, Gurd, Coroner,… Nowadays it is more bands like Gotthard that represent rock and metal from Switzerland. Is there still a vital thrash scene in CH?
Pat: Yes i think so. There are a lot of new bands playing thrash. Most of our shows are in Switzerland where always people show up. So there is a definitely a scene for hard music.
MHMB: Pat, is there something more you want to tell the fans out there?
Pat: I hope everybody likes what we created to the 20th birthday and is happy to listen to it like we enjoy to play the stuff. C ya in the pit somewhere!
MHMB: Thanks a lot for spending some time for MHMB and I hope to see Gurd in Holland soon.