Torche posted a new video for a song from the upcoming album "Restarter". The song is called "loose men', grooves like hell and will be on the new longplayer that will be released end of February via Relapse Records. Here you go: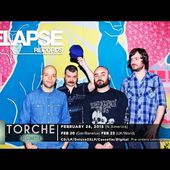 TORCHE - "Loose Men" (Official Track)
TORCHE - "Loose Men" from the album 'Restarter' SUBSCRIBE: http://bit.ly/RelapseYouTube Pre-order from Relapse here: http://bit.ly/TorcheRestarter Pre-order on iTunes: http://geni.us/RestarterDLX ...
Source: YouTube