When the mighty Queen is coming to your town than it is a MUST to go there. Finally the band came to Europe with Adam Lambert as singer and frontman. After having read the pretty good feedback from concerts in North America and Asia I was very curious about how the show will look like and of course how Adam Lambert will fit into the band.
I have seen Queen a few years ago when they have been on tour together with Paul Rogers, which was a solid show at that time. But I must say already at this stage of my review that Adam Lambert fits perfectly into the line-up of Queen. He fulfills the role of being the frontman of the band in an excellent way. He finds the right mix of very good singing and also acting. What helps the singer from Indianapolis, Indiana is for sure his experience gained in musicals and on theatre stages. Queen is more than only good music. A Queen concert also lives from the theatrical show combined with very good songs played by highly skilled musicians. Adam Lambert fits very much into this approach.
What I also appreciated was the fact that he never tried to copy Freddie Mercury. This would have been a mission impossible anyhow. Lambert took some of the elements Mercury used as well, like e.g. the crown during the last two song of the concert, but he did it in his way. I must say: well done. He was authentic during the whole show and this was also, based on the big applause, very much appreciated by the audience.
It seems anyhow that there is a kind of generation shift taking place. Next to Lambert there is also Rufus Tiger Taylor who is part of the live band. The son of drummer Roger Taylor is supporting his father on drums which ends up even in a drum battle halfway of the show. Instead of a normal drum solo father and son fed each other lines which was a highly entertaining spectacle.
Both, Lambert and Rufus Tiger Taylor, seemed to be a fountain of youth for the band - Lambert with his singing and acting; Taylor with a lots of energy and an enormous punch.
But how about the 'old' guys. I can hardly imagine Queen without Roger Taylor and Brian May. It is especially May's guitar sound that is one of the most important trademarks of Queen. You can recognise his singing guitar from the very first note and it is the base for all the Queen songs. That Brian May is a brilliant singer too is well known. His vocal performance of "Love of my life" and "'39" was great and the eight minutes long guitar solo was just jaw dropping good.
That also Roger Taylor is a quite good singer is something we know from his solo releases. And that he is one of the best drums goes without saying and it seems that his son inherited those drum genes. Both, Brian May and Roger Taylor, seemed to be calm anchor in the band based on their enormous experience. And calm anchor doesn't mean that they have been quiet. Guitars have been screaming and and drums pushed each song forward. But it is their self-confidence that gives adds such an ease to the show.
The setlist of the Amsterdam concert covered everything the fans wanted to hear. It was a 'best of...' that showed again how many classics the band has as part of their discography. And all those songs have got a perfect sound from the very first note on.
All this together led to an outstanding Friday night in Amsterdam and the sold out Ziggo Dome celebrated every single moment of the more than two hour long show.
It was a night that was 'a kind of magic' and honestly I could see Queen producing even a new album together with Lambert doing the vocals. But I guess that this will stay wishful thinking.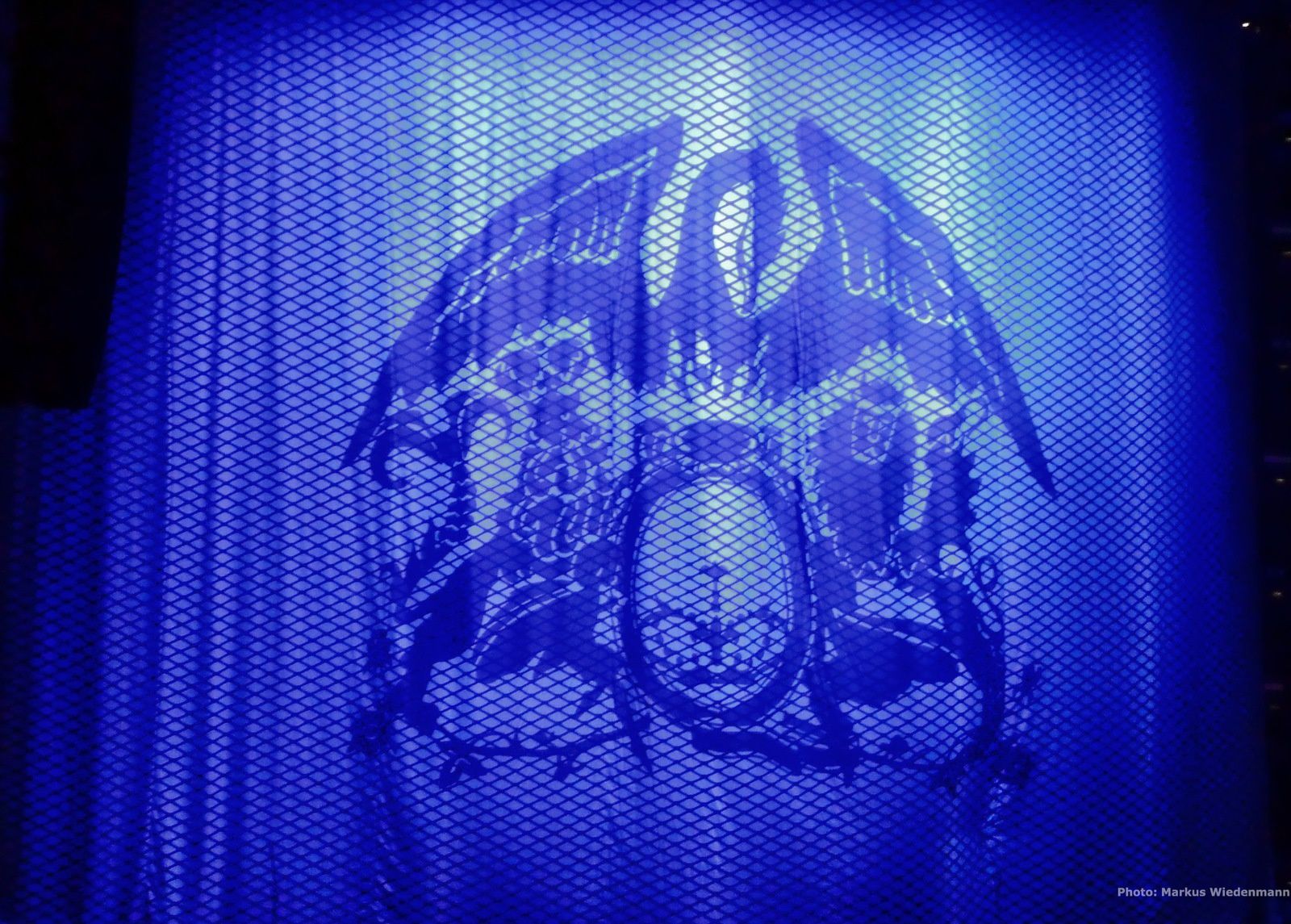 Setlist:
One vision
Anotherone bites the dust
Fat bottom girls
In the lap of the God... revisited
Seven seas of rhye
Killer Queen
I want to break free
Somebody to love
Love of my life
'39
A kind of magic
Bass solo
Drum battle
Under pressure
Save me
Who wants to live forever
Last horizon
Guitar solo
Tie your mother down
I want it all
Radio Ga Ga
Crazy little thing called love
Bohemian rhapsody
We will rock you (Endore)
We are the champions (Encore)
Location: Ziggo Dome, Amsterdam, The Netherlands
Date: 30.01.2015