Halestorm worked on a new longplayer called "Into the wild life". The album will be released on April 3. Lzzy and band mates published with "Apocalyptic" already a first song from the album that can be listened to on YouTube. Check it out.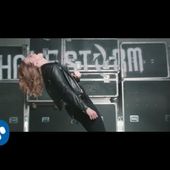 Halestorm - Apocalyptic [Official Video]
Into The Wild Life Available April 3 EU, April 6 UK, April 7 N. America Pre-order on iTunes: http://smarturl.it/intothewildlife Merch bundles: http://smarturl.it/intothewildlifestore Amazon: ...
Source: YouTube