War Dance have published a video for their song "Freedom". The band from Athens, Greece plays power metal with a certain prog influence. But also Manowar are for sure well known by the Greece band. Esp. singer Eleftherios Pletsis shows some parallels with Eric Adams. The result sounds surprisingly good and I can recommend to watch the video.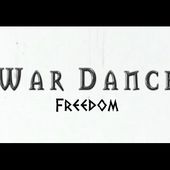 War Dance - Freedom [Official Music Video]
This is the official video clip of the song Freedom. Performed by War Dance (https://www.facebook.com/WarDance.Metal) Directed by Thanos Kermitsis Produced by Avalon Productions Special Thanks ...
Source: YouTube