Swedish garage rockers The Durango Riot have an new video in the starting block. The track is a straight-forward rock'n'roller called "Paranioa's rock" and is worth to check. Here it is.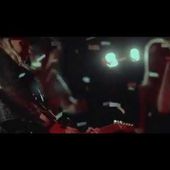 The Durango Riot - Paranoia´s Rock (Official video)
First single from the upcoming full-length album "FACE" by The Durango Riot. To be released 29.08.2014. Preorder the album, get "Paranoia´s Rock" for free at: Itunes: http://goo.gl/K1mR34 Amazon: ...
Source: YouTube