It was the first time that I have been in the new venue in Utrecht. The legendary and renewed Vredenburg is hosting again concerts and other activities and it was Mr. Big who made me going there on this Saturday evening.
Actually it was more late afternoon, since there was a curfew at 21:00 due to another event. OK, unusual to go to a concert already around dinner time, but who cares.
The role of the opening act was taken by a Dutch duo called Scarlet Stories. They played an acoustic show with just guitar and vocals. I haven't heard about them before and I think they did a good job. But of course everybody was waiting for Mr. Big. That was the reason why people came to Utrecht.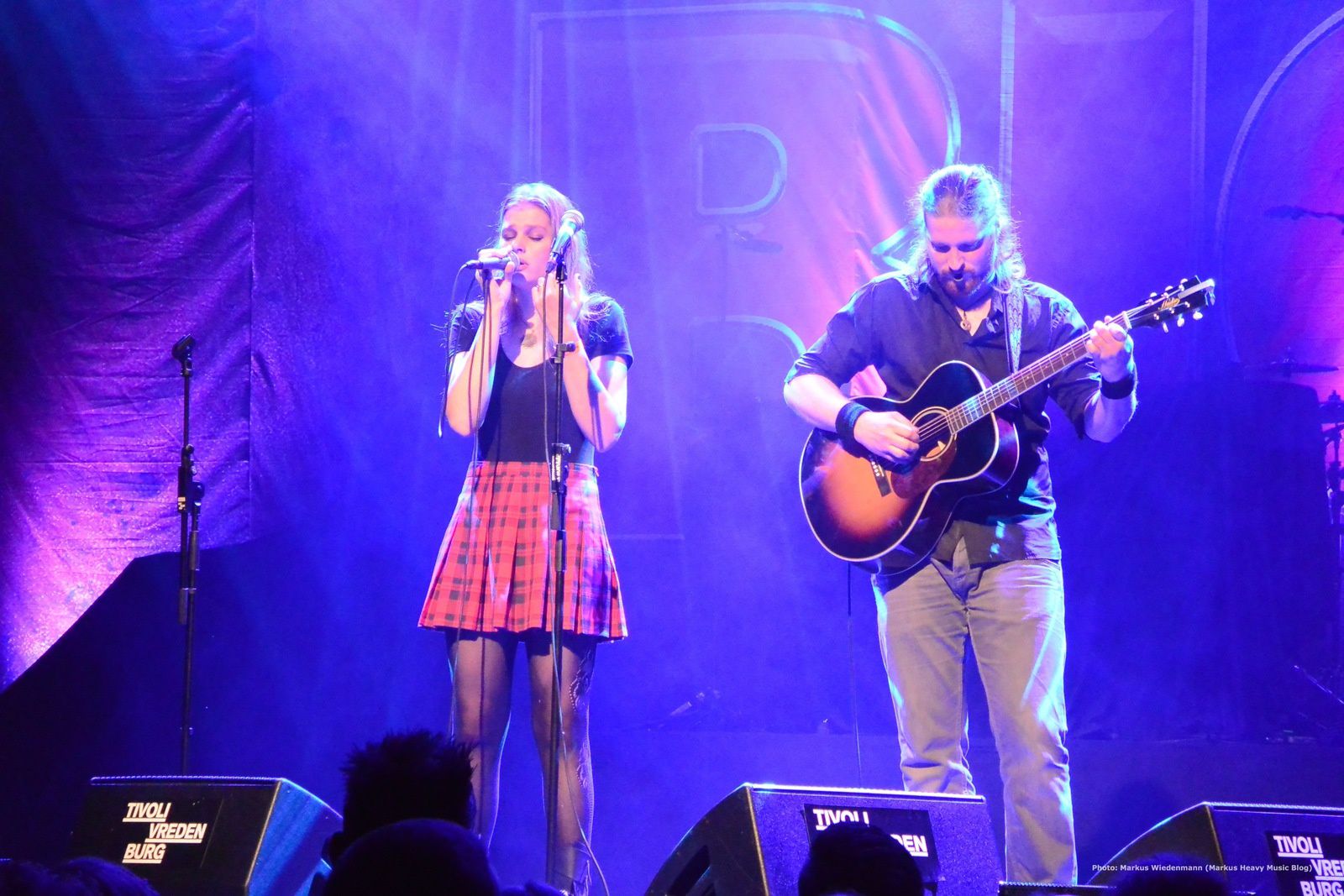 The four piece entered the stage a bit later than 19:00 and started with pure rock'n'roll. "Gotta love the ride" from the newest release was a perfect beginning, followed by the pumping "Daddy, brother, lover, little boy" and furious "American beauty" from "What if..". The tone of voice was set for the evening.
The great thing with Mr. Big is the fact that all muscians are belonging to the best of what you can get. And they don't have any ego problems. They entered the stage for making music and having fun together. Highly skilled musicians that play together as one unit - that's Mr. Big. And it's entertaining.
There is so much ease in the way they play live. Of course they have their songs, but there are still so much room for improvisation in their live music that makes it so exciting to see their shows.
There have been rumors that Mr. Big will also take Pat Torpey (d) with them on tour. In the beginning it was Burning Rain- and Ace Frehley drummer Matt Starr who took the place behind the drum kit. But there was something on stage that was covered. After a few songs it became clear that this was a small drum kit for Torpey. The drummer who got the diagnosis for Parkinson's disease joined the show and enjoyed it a lot. It even felt like he forgot the disease during the moments on stage. But it also shows that the band takes care about their band mates. I think this is worth a lot of respect.
Half way Mr. Big went from 'powerful electric' to 'soulful unplugged'. There have been the quite songs like "Wild world" and "Fragile". And of course also THE Mr. Big hit "To be with you" that has been performed.
Towards the end it got heavy again with "Addicted to that rush" and esp. "Colorado bulldog". Real bouncers.
Due to the curfew the setlist was a bit shorter than the day before in the UK. However, it was still almost 2 hours of Mr. Big. And time was flying. 21:00 sharp, they had to finish and left happy fans with happy faces back in the Vredenburg. An excellent rock'n'roll evening in Utrecht combined with the hope that Mr. Big is coming back soon.
If they are still coming to your town, go there.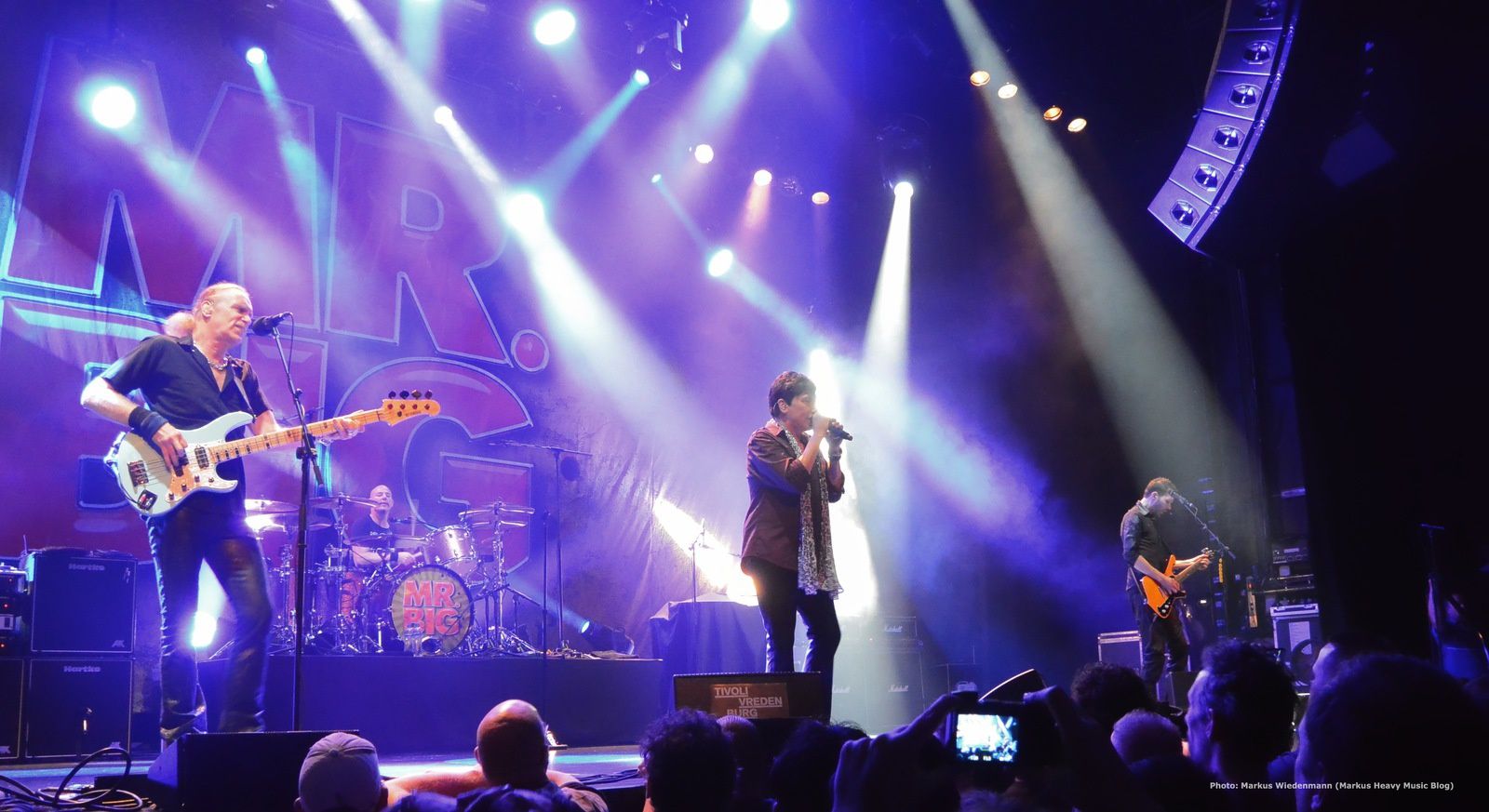 Tracklist:
Gotta love the ride
Daddy, brother, lover, little boy
American beauty
Undertow
Alive and kickin'
I forget the beauty
Take cover
Green-tinted sixties mind
Out of the underground
The monster in me
Rock'n'roll over
As far as I can see
Wild world
East/West
Just take my heart
Fragile
Around the world
Addicted to that rush
To be with you
Colorado bulldog
Location: Tivoli/Vredenburg, Utrecht, The Netherlands
Date: 18.10.2014