The Last Internationale is one of the biggest newcomers in my eyes for 2014. The band will release their new album end of September and here is already a song from the album. Very, very cool stuff.
By the way. It's Brad Wilk (RATM, Audioslave) who is the drummer of the trio. Thumbs up.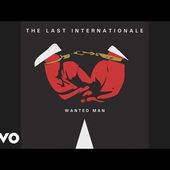 The Last Internationale - Wanted Man (Audio)
The debut album We Will Reign, out on Epic Records now! Download the album on iTunes: http://smarturl.it/WWR Download the album on Amazon: http://smarturl.it/WWR_TLI Spotify: ...
Source: YouTube