...and here are the dates.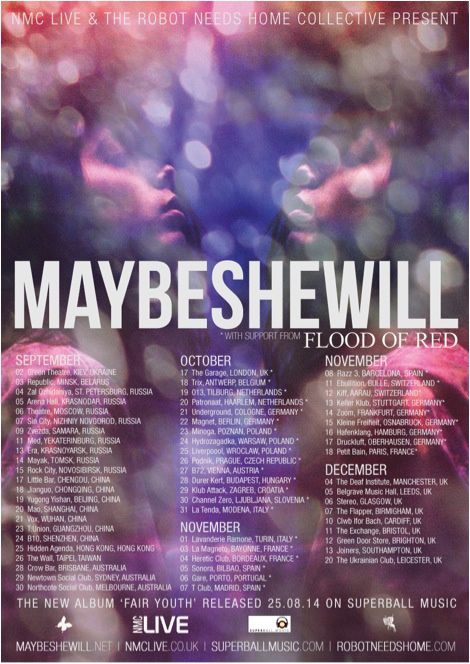 CD review MAYBESHEWILL "Fair youth" - Markus' Heavy Music Blog
(8/10) Imagine the picture of an autumn day. It's in the morning. You're standing on a meadow. The first sunrays are coming up through the branches of trees. You can see and feel the last signs of ...
http://mwiemetalblog.over-blog.com/2014/08/cd-review-maybeshewill-fair-youth.html