You want it complex and wild. Here you go. Trioscapes released a video for "Digital dream sequence", the title track from their latest album. Metal, fusion, jazz at its best.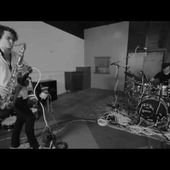 Trioscapes "Digital Dream Sequence" (OFFICIAL VIDEO)
Buy Here: http://www.metalblade.com/trioscapes Trioscapes "Digital Dream Sequence" video from the album "Digital Dream Sequence". Directed by Chuck Johnson.
https://www.youtube.com/watch?v=WDYh7xriW8I&list=UUSldglor1t-5E-Gy2eBdMrA
Source: YouTube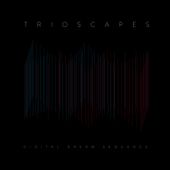 CD review TRIOSCAPES "Digital dream sequences" - Markus' Heavy Music Blog
( 8/10) If you get an album with 5 tracks you can imagine that those are quite long. Trioscapes &Digtal dream sequences& is such an album. The longest one is &The jungle& with more than 15 minutes ...
http://mwiemetalblog.over-blog.com/2014/08/cd-review-trioscapes-digital-dream-sequences.html