I don't think that I have to introduce Dave Lombardo to you. The drum legend played many years with thrash icons. His drumming was a crucial factor when it comes the unique and brutal sound of the band. It was his powerful punch and drive which made the Slayer's quite unique.
The "Godfather of doublebass", as he was titled by fans, participated also in other projects. He was played in Waldemar Sorychta's Grip Inc. as well as he provided the right beat for Apocalyptica.
It was almost a year ago when the announcement was published that Dave Lombardo isn't part of Slayer anymore. That was a shock for all fans of good thrash metal.
But Lombardo wouldn't be Lombardo if he wouldn't stand up again and start something new. The name of his most recent 'baby' is Philm. He teamed up with Gerry Nestler (Civil Defiance) and Francisco Tomaselli.
The guys are working on their debut album so far. The name will be "Fire from the evening sun" and will be released in September this year. According to Lombardo and Nestler the result should be still hard music with drum'n'bass, ambient and underground influences.
Let's stay tuned how this will sound.
Tracklist:
01. Train
02. Fire From The Evening Sun
03. Lady Of The Lake
04. Lion's Pit
05. Silver Queen
06. We Sail At Dawn
07. Omniscience
08. Fanboy
09. Luxhaven
10. Blue Dragon
11. Turn In The Sky
12. Corner Girl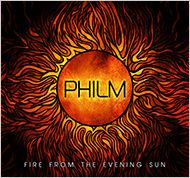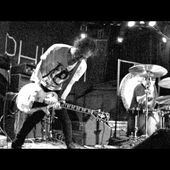 PHILM Fire From The Evening Sun promo
PHILM Fire From The Evening Sun Promo. Album available Europe Sept 12, UK Sept 15 and America Sept 16. Photography by Christy Borgman and Rick Kosick. Video edited by Rick Kosick
Source: YouTube