Death metal veterans Obituary worked on a new album. The name of the record "Inked in blood". The band revealed a first trailer with some shorter song sequences. Sounds promising. The cover is also what we can expect from the Florida based quintett. Let's see how the entire album sounds.
Tracklist:
1. Centuries of Lies
2. Violent By Nature
3. Pain Inside
4. Visions in my Head
5. Back on Top
6. Violence
7. Inked in Blood
8. Deny You
9. Within a Dying Breed
10. Minds of the World
11. Out of Blood
12. Paralyzed With Fear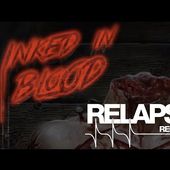 OBITUARY - 'Inked In Blood' Album Trailer
OBITUARY - Excerpts from the album 'Inked In Blood' SUBSCRIBE: http://bit.ly/RelapseYouTube Pre-Orders coming soon! Available October 28, 2014 (NA) / October 24 (Ger/Benelux/Finland) / October 27 ...
Source: YouTube