Here comes the new video from Triptykon - produced by Philipp Hirsch. It's the slow, mean and massive "Aurorea". A special experience.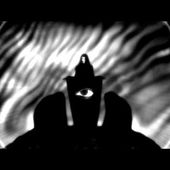 TRIPTYKON - Aurorae (OFFICIAL VIDEO)
TRIPTYKON - Aurorae. Taken from the album "Melana Chasmata". Century Media Records 2014. Video by Philipp Hirsch / http://film-m.de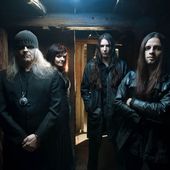 CD review TRIPTYKON "Melana chasmata" - Markus' Heavy Music Blog
(9/10) Triptykon is back. The band of Tom G. Warrior released their second album. It's called &Melana chasmata& and contains nine songs. The metal community looked very much forward to this record ...
http://mwiemetalblog.over-blog.com/2014/04/cd-review-triptykon-melana-chasmata.html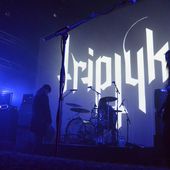 Live review TRIPTYKON, Roadburn Festival, 013, Tilburg, 13.04.2014 - Markus' Heavy Music Blog
The contrast couldn't have been bigger than on this Sunday. Outside the venue it was a beautiful spring day. The sun was shining, it had 16 degress, blossoms overloud the nature with colors and ...
http://mwiemetalblog.over-blog.com/2014/04/live-review-triptykon-roadburn-festival-013-tilburg-13-04-2014.html