(9/10) Oh man. Skid Row rocks. This is what the five guys from New Jersey prove again. It seems that the band is like wine - the older the better. Eventhough they had their biggest successes in the 80's I think, that they are even better today. Skid Row became a synonym for pure hardrock with a lot of energy and street credibility.
The newest release is called "Rise of the damnation army" and is the second part of their EP cicle. Like on the "United world rebellion" disc the band hits another homerun. Powerful hardrock song is what you get with this EP. None of the seven tracks is a filler.
"We are the damned" is the opener. The track has an irresistable groove and finds the right mix between hard and melodic. The fast "Give it the gun" doesn't give you time to breath too. It's the pumping bass of Rachel Bolan and the tight beat that pushes the song on and on and on. Very cool.
The soulful ballad "Catch your fall" is the first moment to recover from the opening package. Eventhough we are talking about a ballad Skid Row let this song rock too - without any typical cliches. The nice chilling time has an end when the bassline breaks the silence and introduces "Damnation army" to you. It's a dirty and fast hardrocker with a kick-ass attitude. This song is the best one on the album and should become part of each live show. If there is a bit of a weaker track on the EP, than it's "Zero day". Much better than what you get from a lot of other bands the tune doesn't reach the extremely high level of the other ones.
Bonus tracks are also part of the EP. The Skid Row version of "Sheer heart attack" from the legendary Queen is a treat for your years. I don't want to say that this version is better than the one from Queen. That wouldn't be right and wouldn't be fair too. But what the New Jersey guys made out of this song is just amazing. Bolshy rock with some punk feeling. Thums up. The fast Aerosmith cover "Rats in the cellar" rounds off an EP which is for sure one of my faves for this years.
I'm already curious to see their live shows in autumn when they are rocking Europe together with Saxon - a package on equal level. That's good because I think that Skid Row would blow quite some other headliners off the stage. Rock'n'roll is alive and Skid Row is better than ever before.
(9/10)
Tracklist:
We are the damned
Give it the gun
Catch your fall
Damnation army
Zero day
Sheer heart attack
Rats in the cellar
Label: UDR
Genre: Hardrock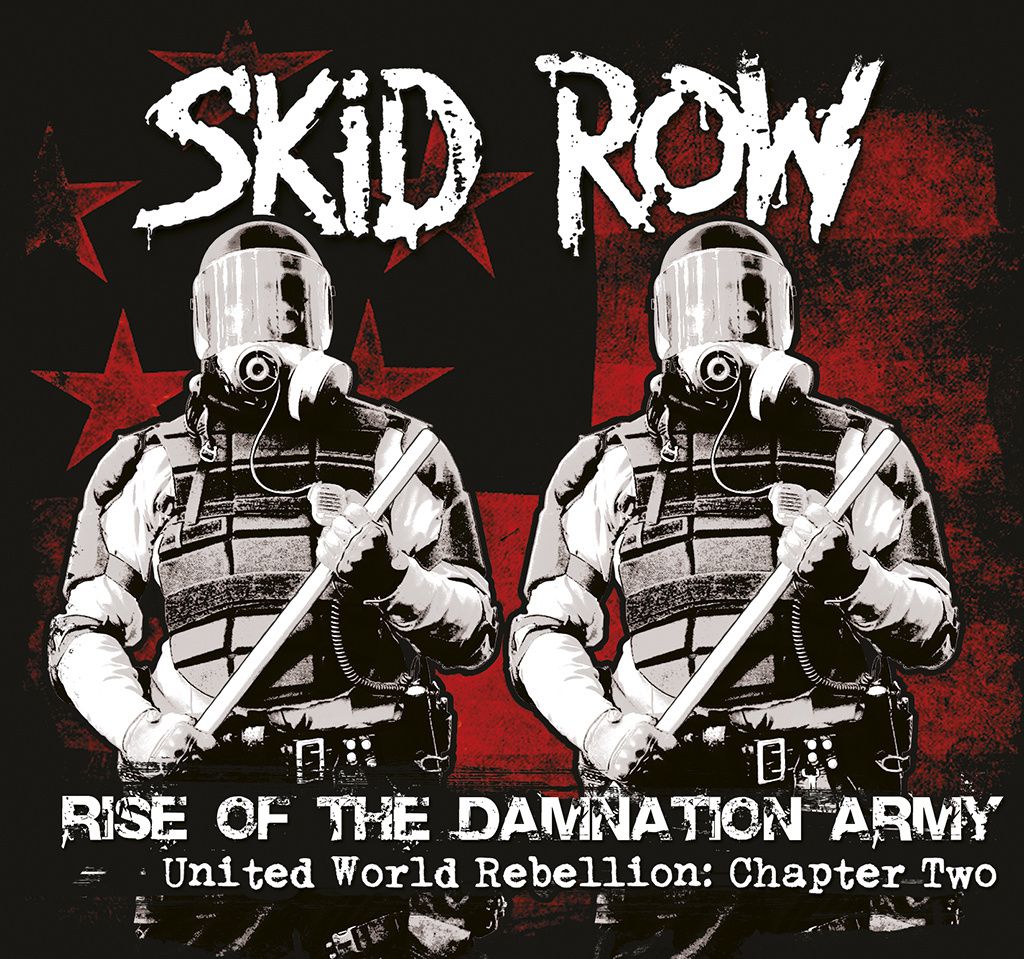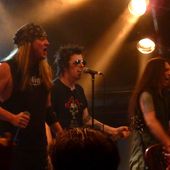 Live review SKID ROW / UGLY KID JOE in the Melkweg, Amsterdam 19.11.2013 - Markus' Heavy Music Blog
A rainy, grey and cold November evening in Amsterdam. So a good day for having a hot rock show. That was almost the scenario on November 19th when Ugly Kid Joe and Skid Row played at the Melkweg in
http://mwiemetalblog.over-blog.com/2013/11/live-review-skid-row-ugly-kid-joe-in-the-melkweg-amsterdam-19.11.2013.html