It's seldom that "Ride the lightning" becomes so real than last Monday at Pinkpop. Due to an heavy thunderstorm the Metallica show had to start appr. one hour later than scheduled. Anyhow, here is the setlist:
Battery
Master of puppets
Welcome home (Sanitarium)
Ride the lightning
The unforgivven
Lords of summer
Wherever I may roam
Das but true
Fade to black
... and justice for all
One
For whom the bell tolls
Whiskey in the jar
Nothing else matters
Enter sandman
Fuel
Creeping death
Seek & destroy
With "Lords of summer" the band presented also a new song, which sounds promising.
....uups. And one photo from Rob Zombie too ;o)
By the way. Do you have already your ticket for the Rob Zombie show in Utrecht, The Netherlands on 01.07.. Worth to check it out.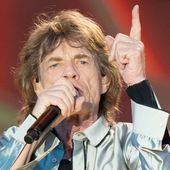 Paul Barendregt Fotografie | Series
Paul Barendregt, fotograaf uit Delft voor betaalbare foto opdrachten zoals bruidsfotografie en podiumfotografie, ook voor portretten.