The contrast couldn't have been bigger than on this Sunday. Outside the venue it was a beautiful spring day. The sun was shining, it had 16 degress, blossoms overloud the nature with colors and green leafs started to grow. The total opposite on the inside of the 013. Triptykon, the band of former Celtic Frost and Hellhammer leader Tom G. Warrior, created an acoustical inferno which was in the total contradiction to the outside world. I think that heaven and hell could be closer together than on this Sunday. On top of that it was April 13 in 013. What an unholy combination.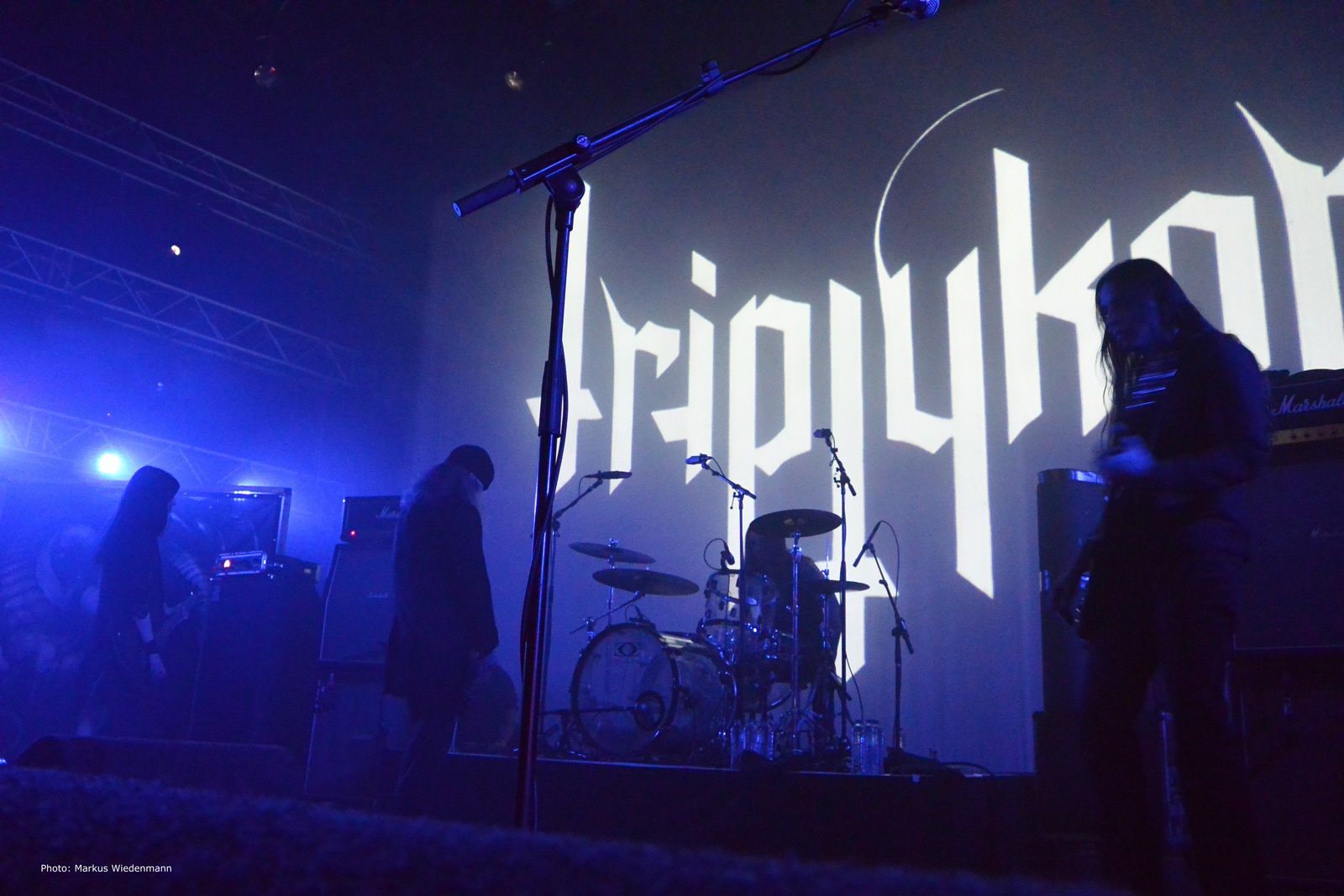 It was 21:00 when the light went out and the stage was set for the masters of dark and extreme heavy metal. Exciting to see them back at the Roadburn festival where they actually had a few years ago their very first gig. The second thrilling thing was to see the band performing songs from their new album. It was the first show after the release of "Melana chasmata".
After an intro Triptykon started directly with a new song, the epical long and heavy "Black snow". The band hammered this song merciless into the crowd. Based on that the direction was set for the coming 80 minutes. Additional new song which have been played are the fast "Tree od suffocating souls" which was highly appreciated by the crowd. But also the Celtic Frost classic "Tyrants of souls" and "Winter" found the way on the setlist. The Hellhammer period got attention too by playing "Messiah". All in all it was a great mix between old and new. It was a journey through all different phases of Tom G. Warrior. Also remarkable the 'Uhhh' screams in the crowd between the songs, which have been commented by Warrior saying: "It seems I'm getting old. You do it better than I do". But of course he was better .
Bass player Vanja Slajh needs also to be mentioned. It was amazing with what energy and power this petite person treated her instrument. She must have had bloody fingers after the show looking on the way she hammered on the four strings. And the result was worth it. First of all the bass is a crucial instrument in Triptycon's sound and together with drummer Norman Lonhard she created the base for the massive sound of the band.
It was a great show and the highlight at the Roadburn Afterburner. A dignified closing act for one of the most established indoor festival in Europe.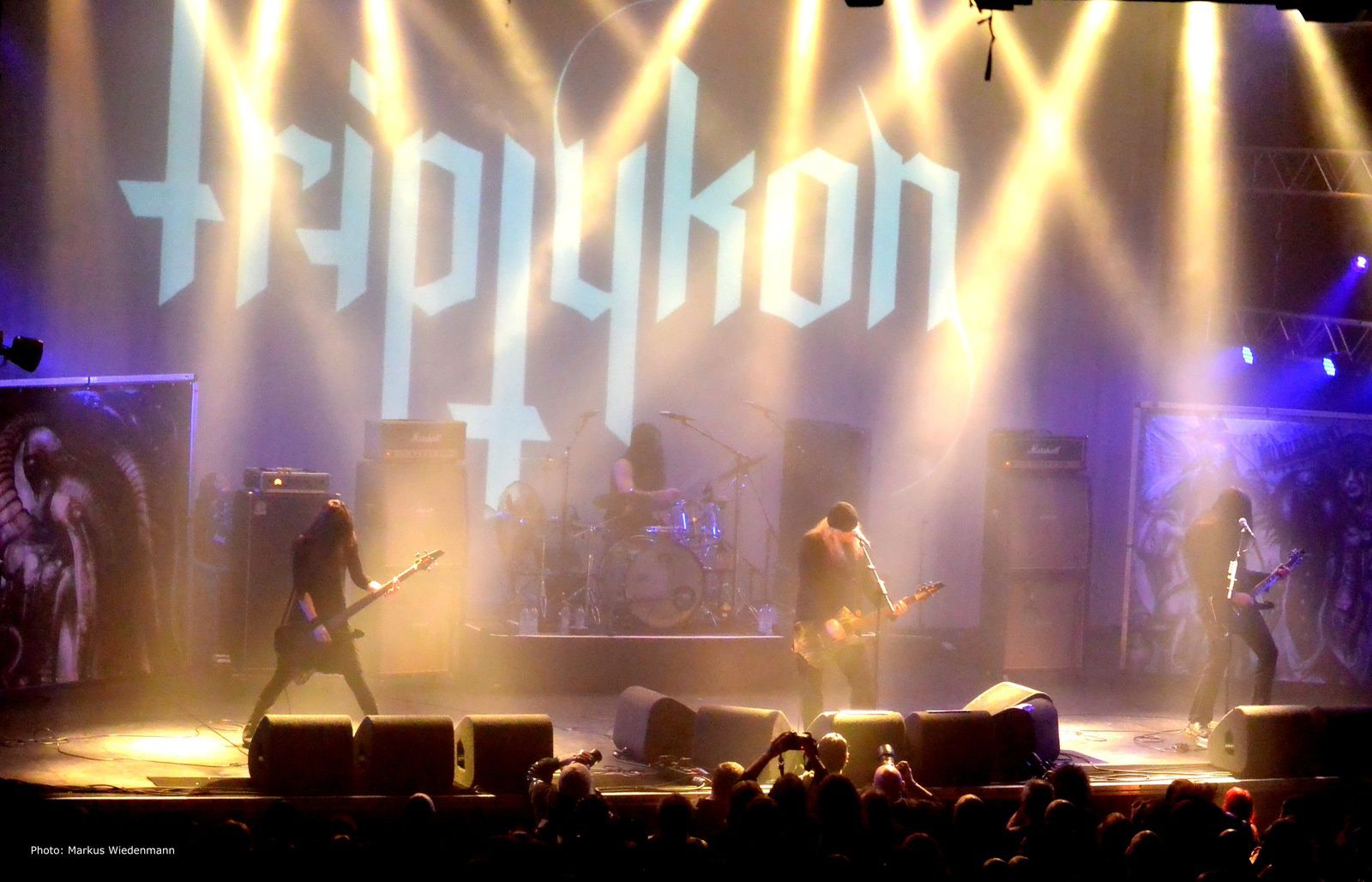 Setlist:
Crucifixus
Black snow
Goetia
Circle of the tyrants
Tree os suffocating souls
Vision of mortality
Altar of deceit
Messiah
The prolonging
Winter
Location: Roadburn Festival, 013, Tilburg, The Netherlands
Date: 13.04.2014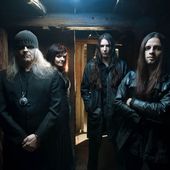 CD review TRIPTYKON "Melana chasmata"
(9/10) Triptykon is back. The band of Tom G. Warrior released their second album. It's called &Melana chasmata& and contains nine songs. The metal community looked very much forward to this record ...
http://mwiemetalblog.over-blog.com/2014/04/cd-review-triptykon-melana-chasmata.html