(9/10) Triptykon is back. The band of Tom G. Warrior released their second album. It's called "Melana chasmata" and contains nine songs. The metal community looked very much forward to this record, which is now finally released.
If one of the main reasons for music is to express emotions, Triptykon is spot-on. The band creates an atmosphere with their songs, which is not comparable to any other band in this genre. Listen to each of the nine tunes makes you literlly feel the anger, despair and distress. You can feel the unease growing in you and you still continue listening. It's amazing and I think, that no other extreme metal band comes even close to that.
The album starts surprisingly fast and thrashy. "Tree of suffocating souls" got a fast beat which hammers merciless through the entire song. The almost eight minutes long opener is exciting from the first to the last tone. I like the grooving middle part most with the spoken voice section and some oriental sound fragments. "Boleskine house" reduces the pace. It's a slow riff monster with a dominant bassline. Tom's vocals, often almost sprechgesang, works great in combination with Simone Vollenweiders (she contributed on Celtic Frost's "Monotheist" already) almost fragile voice. "Altar of deceit" proves, that 'heavy' doesn't mean to play as fast as possible. It is another slow song which builds up walls of guitars. You can compare the track with lava, which flows slowly and threatening down the vulcano. Time for a faster tune again. Indeed. "Breathing" is exactly this. It's the fastest song on the album.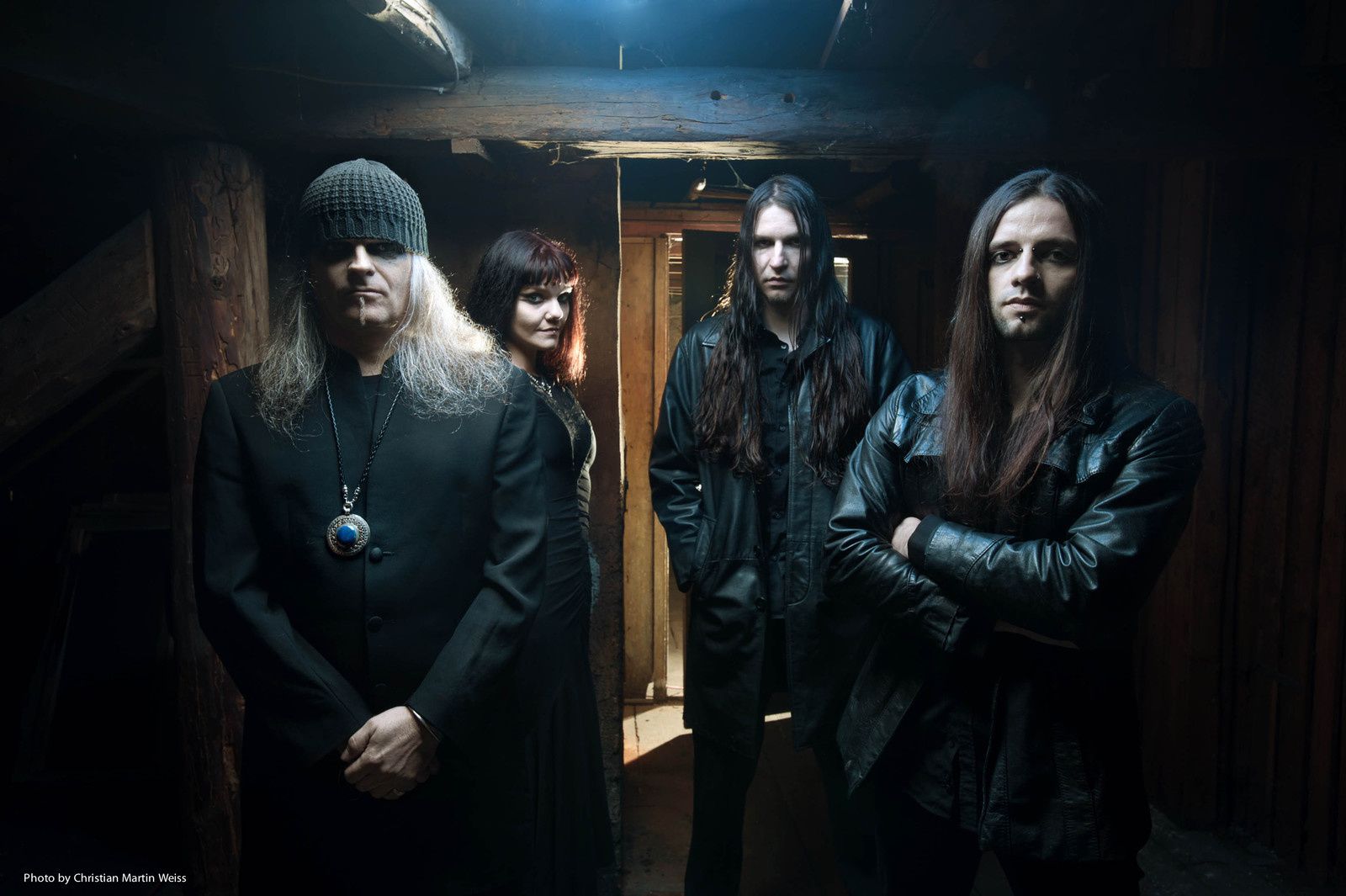 With "Aurorae" the album also has a song, which was written a while ago. The tune was part of the "Monotheist" session and was not used for the album. When I heard the song for the first time I was reminded to bands like Fields Of The Nephelim. A hypnotic vocal line is merged with partly acoustic guitars. The song builds up to a heavy dark metal song with a strong gothic pattern. For me one of the highlights of the album. After the mean and depressive "Demons pact" and the slow "In the sleep of death (Tom uses here in some parts his clean vocals) the next highlight of "Melana chasmata" starts. The 12 minutes long "Black snow" is a journey through suffering, agony and pain. This song is the soundtrack for the apocalypse. "Waiting" is almost like the silence AFTER the storm. Starting with a simple bass and Vollenweiders vocals the tune stays the most fragile one on the entire album.
"Melana chasmata" is another milestone in heavy metal music and you have to decide if you're ready for this almost 70 minutes long journey through history, occultism and human disintegration. For sure one of the top ten records in 2014.
(9/10)
Tracklist:
Tree of suffocating souls
Boleskine house
Altar od deceit
Breathing
Aurorae
Demon pact
In the sleep of death
Black snow
Waiting
Label: Century Media
Genre: Thrash-/Death Metal