(8/10) Milano in 1997. The moment when Lacuna Coil started their musical journey. 17 years later the modern metal band releases their new album called "Broken crown halo". The new record is produced by Jay Baumgardner who also worked for bands like P.O.D. and Papa Roach already. The band recorded in the "Officine Meccaniche" studio and the result are 11 top modern metal songs.
A very reconisable trademarkt of the band is without any doubt the brilliant and extraordinary voice of Cristina Scabbia. Together with the more rough male vocals, done by Andrea Ferro, the duo gives each song an own identity. Just listen to "Victim" which is a great song, esp. with the structural break in the vocal line half way of the song. This is a cool highlight of the song. The opener "Nothing stands in our way" is a tune which reflects all the trademarks of the band. The vocal duo does again a great job, an awesome melody makes it easy to diggest this song and the hooks are excellent. The gloomy and dark "Zombies" creates a menacing mood, while "Cybersleep" reflects again the more melodic roots of the band. The slower "One cold day" is the last song of the the album. Starting only with Cristina's vocals and a piano, the track builds up to a slow but massive modern rock song with a lot of passion.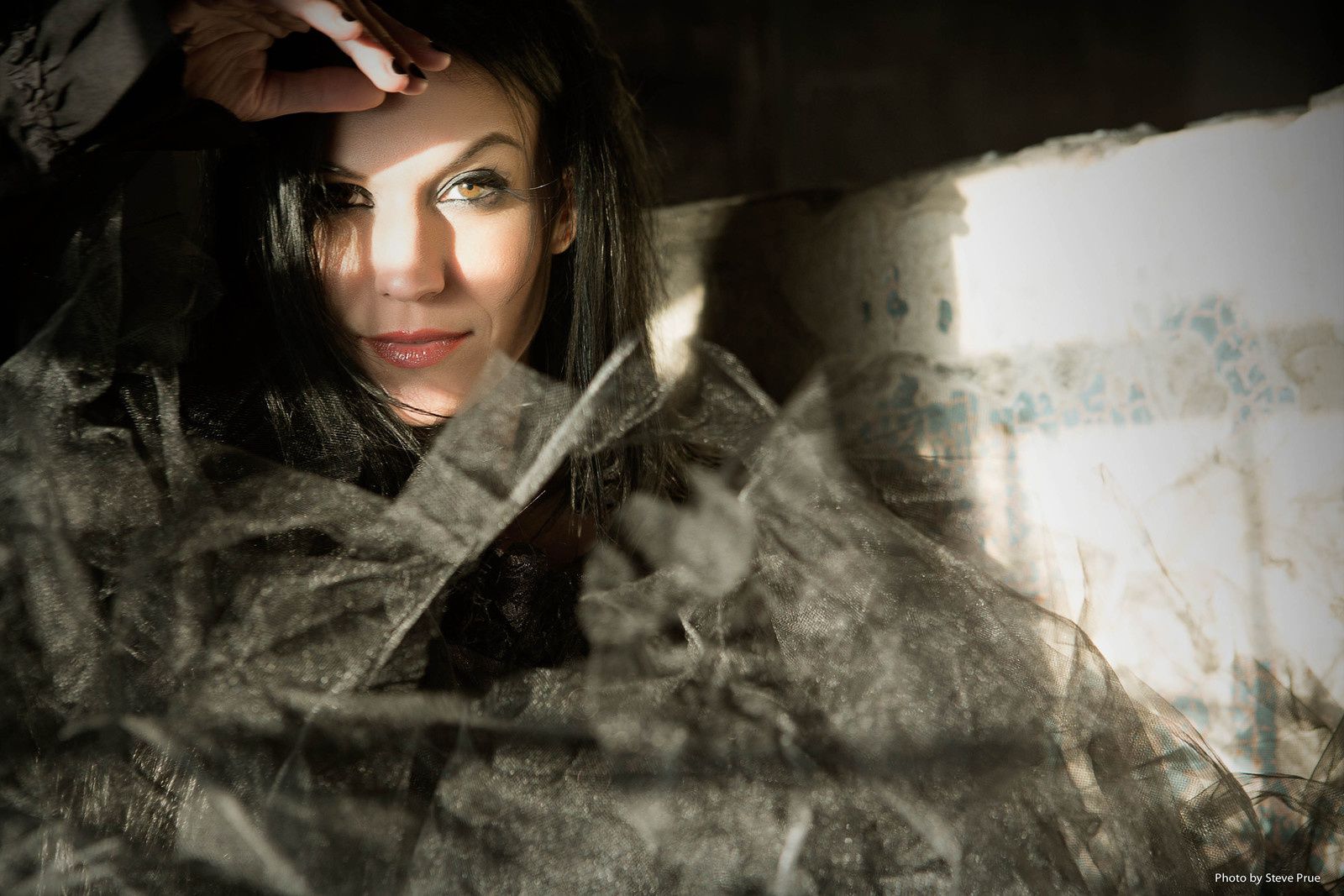 When it comes the topic of the new record, Lacuna Coil mixes real life and fantasy. They created metaphors by mixing real life situations with gloomy element. The band was partly inspired by Italian horror movies, which facinates them and the ambience is reflected in the music very well. It fits good. And in the end those ideas are also coming back in the album cover. This is a perfect 'shopwindow' for the record. It shows the beauty of a crown, which also expresses a cold metallic world and looks in the mirror image almost like a spider which puts a spell on you.
Lacuna Coil released always good albums and this is another proof that they are not for nothing one of the Champins League acts in this genre. Well done.
(8/10)
Tracklist:
Nothing stand in our way
Zombies
Hostage to the light
Victims
Die & rise
I forgive (but I won't forget your name)
Cybersleep
Infection
I burn in you
In the end I feel alive
One cold day
Label: Century Media
Genre: Modern Metal