(9/10) During all the years I appreciated the music from Ian Anderson and Jethro Tull. I can remember standing in the local record shop in 1982 and listening to "The broadsword and the beast". I was never a die-hard fan of the band but I always had a lot of respect of what the band did and released. Songs like their 'smash-hit' "Locomotive breath" are just excellent.
What also gained my respect are the unique trademarks of the band. Jethro Tull managed to create music and a sound which are very very unique. You can immediately identify a song of the band. It's the melange out of rock, folk and hardrock which makes it so special. On top of that there is the voice of Ian and his German flute.
Ian Andersson released in 2012 part 2 of "Thick as a brick" which brought back the artificial character of Gerald Bostock. The story of Gerald as being the eight year old boy who wrote the lyrics for "Thick as a brick" found its continuation in 'part 2'.
Now, with "Homo Erraticus", Anderson brings Bostock back again. This time he meets Anderson again after being in politics for 40 years. Based on an unreleased script from the historian Ernest T. Parritt George decides to write again some songs. The story is about milestones in the British history and is told by several different characters like a monk, a smith, a nomad during stoneage and even Prinz Albert.
The story is a real journey though time. For me it's the best and most profound one Anderson has wrote so far. Starting 7000 years BC with "Doggerland" the trip continues though the Iron Age, 17th century and so on. Towards the end of the album, in 2044 the world is in chaos. Catastophies, no water, no fuel and no hope. A gloomy ending of mankind and a real end time scenario, which Anderson/Bostock describes. But it's not the end. Everything starts from scratch again which is described in the last track "Cold dead reckoning.
The music on "Homo Erraticus" reflects all the earlier mentioned trademarks. After listening to the album several times I was thinking, why I haven't paid more attention to Jethro Tull till now. But it's never too late. The prog rock combined with the German flute and folk elements create a magical soundscape which put you under the spell.
The album, which will be released on April 18th, is for me one of the most mature and sensitive album in the successful history of the band. Check it out and remember: it's never too late.
(9/10)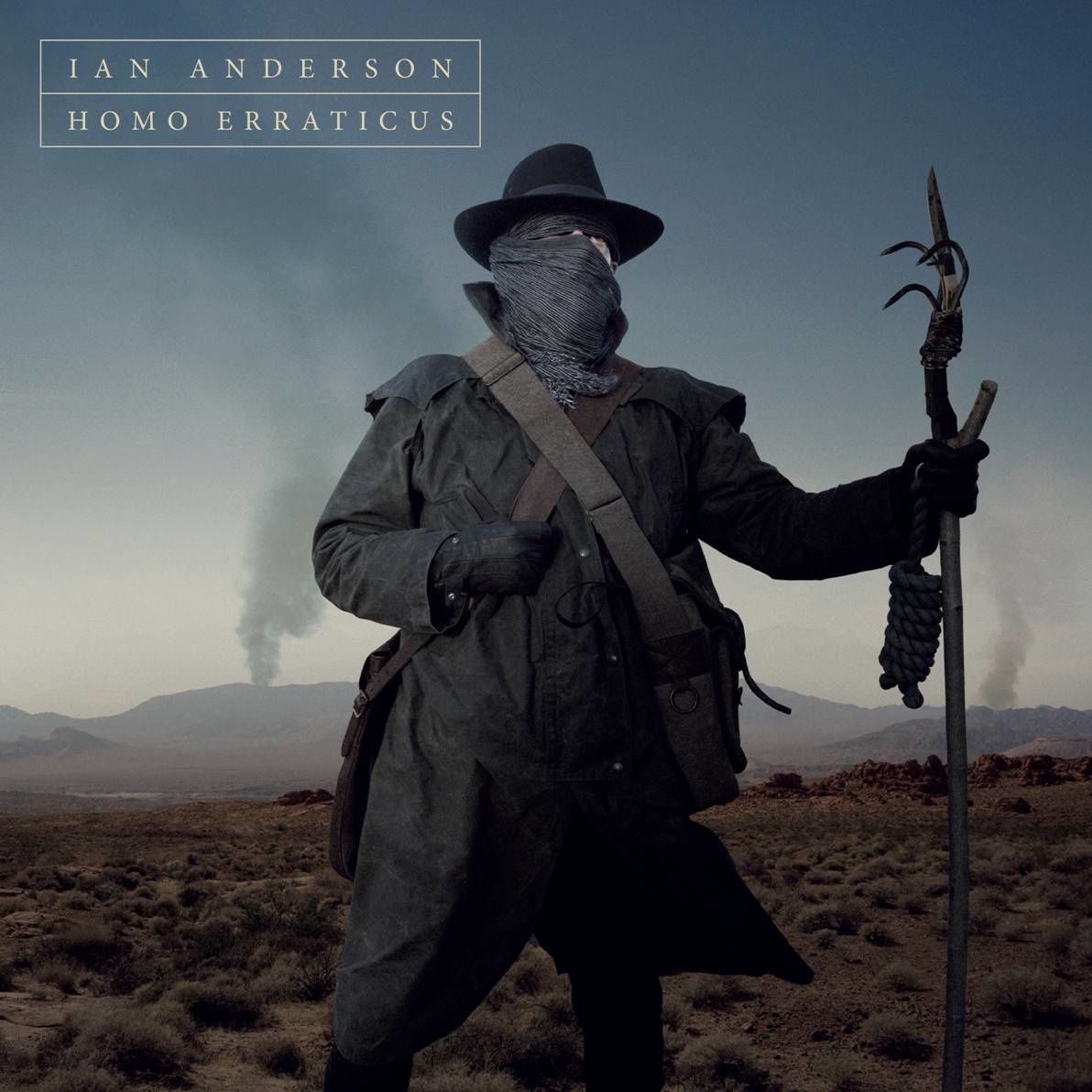 Tracklist:
Doggerland
Heavy metals
Enter the uninvited
Puer ferox adventus
Meliora sequamur
The Tumpike Inn
The engineer
The pax Britannica
Tripudium ad bellum
After these wars
New blood, old veins
In for a pound
The browning of the green
Per errationes ad astra
Cold dead reckoning
Label: Calliandra Records
Genre: (Prog) Rock