(8/10) It's always a pleasure to listen to a new album from Swabian power metal institution Brainstorm. This has for me mainly two reasons. First of all the band released always excellent records with straight forward heavy metal tracks. Secondly Brainstorm has its origins in my hometown - Heidenheim.
"Firesoul" is the name of the new album from five guys and I think that the title couldn't have been chosen better. It seems to me that the metal flame is still burning in the heart and soul of the Swabian metal band. They managed to keep the fire burning through the 25 years history of Brainstrom.
"Firesoul" is record number ten in the bands discography. As we mentioned earlier, discs from Brainstorm have been always very relevant. This continues also on the new album. "Firesoul" takes care about the typical Brainstrom trademarks. Massive riffs from the guitar duo Ihlenfeld/Loncaric, great vocal lines by Andy B. Franck and a solid rhythm foundation by Bernert and Ieva are the guarantor of powerful metal songs.
To use an old cliche: 'the album has no fillers, just killers'. The ten tracks are real aural treats.
Already the opener "Erased by the dark" is pure power. A typical Brainstorm song which includes also a smaller orchestral instrumentation in the beginning. "Firesoul", the title track, choses the same direction. The song is build on an immensive riff and a melodic chorus. No time to beathe, since the next tune screams for your attention. The fast "Descendants of the fire" shows the heavy roots of the band.
I could continue like this since all the songs are from excellent quality. "What grows inside" is another example. the song comes slamming out of your speaker and hits you directly.
Cool album and if I should say it in the Facebook language: "I like"
(8/10)
Tracklist:
Erased by the dark
Firesoul
Descendants of the fire
Entering solitude
Recall the real
Shadowseaker
Feed me lies
What grows inside
The chosen
... and I wonder
Label: AFM Records
Genre: Power Metal
BRAINSTORM tour dates - Markus' Heavy Music Blog
German power metal quintet Brainstorm will play four release shows in April for the new album &Firesoul&. There will be also special Merch available during those gigs - as long as the stock lasts ...
http://mwiemetalblog.over-blog.com/2014/03/brainstorm-tour-dates.html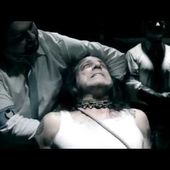 "Firesoul" - the new video from BRAINSTORM - Markus' Heavy Music Blog
The title track from the new album &Firesoul& was released as video. Here is the link. purchase on: http://goo.gl/ra1Y5U digital download: http://goo.gl/tMIrpc taken from the album &Firesoul& ...
http://mwiemetalblog.over-blog.com/2014/03/firesoul-the-new-video-from-brainstorm.html