Here comes a video trailer for the new Ez Livin' album. What do you think?
EZ LIVIN' - "Firestorm" - Promo Trailer 2014
PR trailer for the new album from "Firestorm" from our management band EZ LIVIN' which will be released on February 28th, 2014 via LZ Records/Sony. Please check the band out on: ...
Sorce :Brigitt Schwanke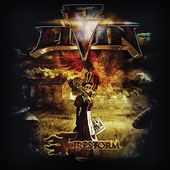 Information about new EZ LIVIN' album
Hans Ziller (Bonfire) is back with his band Ez Livin'. He founded the band already in 1991 and now they are back with a new album. The name will be &Firestorm& and will be released end of February ...
http://mwiemetalblog.over-blog.com/2014/01/information-about-new-ez-livin-album.html