The Supersuckers are on tour through Europe and here are the dates:
Sat 08.02.14 De Casino, Sint-Niklaas, Belgium.
Sun 09.02.14 Effenaar, Eindhoven, The Netherlands.
Tue 11.02.14 Patronaat, Haarlem, The Netherlands.
Wed 12.02.14 Vera, Groningen, The Netherlands.
Thu 13.02.14 Underground, Cologne, Germany.
Fri 14.02.14 Forum, Bielefeld, Germany.
Sat 15.02.14 Zoom, Frankfurt, Germany.
Sun 16.02.14 Universum, Stuttgart, Germany.
Tue 18.02.14 Backstage, Munich, Germany.
Wed 19.02.14 Werk2, Leipzig, Germany.
Thu 20.02.14 SO36, Berlin, Germany.
Fri 21.02.14 Knust, Hamburg, Germany.
Sat 22.02.14 Studenterhuset, Aalborg, Denmark.
Sun 23.02.14 Loppen, Copehagen, Denmark.
Tue 25.02.14 Sticky Fingers, Gothenburg, Sweden.
Wed 26.02.14 Feelgood, Halden, Norway.
Thu 27.02.14 Folken, Stavanger, Norway.
Fri 28.02.14 Garage, Bergen, Norway.
Sat 01.03.14 Union Scene, Drammen, Norway.
Sun 02.03.14 John Dee, Oslo, Norway.
Tue 04.03.14 Konserthuset, Linköping, Sweden.
Wed 05.03.14 Debaser Ballroom, Stockholm, Sweden.
Fri 07.03.14 Klubi, Turku, Finland.
Sat 08.03.14 Virgin Oil, Helsinki, Finland.
Sun 09.03.14 Klubi, Tampere, Finland.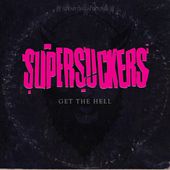 CD review SUPERSUCKERS "Get the hell"
(7/10) This album kicks ass. You haven't heard about the Supersuckers yet? No problem. It's never too late. The band is from Tuscon, Arizona, plays punk rock wit a lot of distortion and already 25 ...
http://mwiemetalblog.over-blog.com/2014/01/cd-review-supersuckers-get-the-hell.html