Within Temptation released an new video. The song is called "Whole world is watching" and is a duet with Dave Pirner from Soul Asylumn and comes from the latest record "Hydra".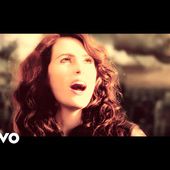 Within Temptation - Whole World is Watching ft. Dave Pirner
Pre-order Hydra: http://www.within-temptation.com/orderhydra/ Pre-order Hydra on iTunes: http://smarturl.it/wthydra Within Temptation teamed up with Soul Asylum frontman Dave Pirner for the third ...
Source WithinTempationVEVO
CD review WITHIN TEMPTATION "Hydra"
(8/10) Almost three years after releasing the very successful but also trendy &The unforgiving& album Within Temptation comes out with their new record end of January. The name is &Hydra& and I ...
http://mwiemetalblog.over-blog.com/2014/01/cd-review-within-temptation-hydra.html