Primal Fear released a new video for the song "King for a day". Another power metal anthem of the five Germans.
Primal Fear - King for a Day (Official / New Studio Album 2014)
Primal Fear "King for a Day" is taken from the album "Delivering the Black" out NOW on Frontiers Records. If you're talking about today's European top Heavy Metal acts, then the discussion will head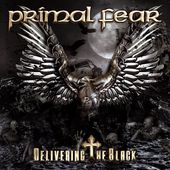 CD review PRIMAL FEAR "Delivering the black"
(9/10) I had mixed expectations when I got this album on my desk. This was mainly because the last records of Primal Fear haven't been that good as the first ones, eventhough they have been pretty ...
http://mwiemetalblog.over-blog.com/2014/01/cd-review-primal-fear-delivering-the-black.html