German hip-hopper Jan Delay explains the making of "Wacken". Unfortunately it's only in German, but it's still fun.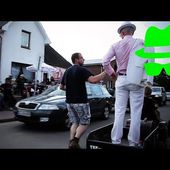 Jan Delay - Wacken (Making Of)
Jan Delay - Making-of von "Wacken" Das neue Album "Hammer & Michel" ab 11.04.2014 Jetzt vorbestellen ►► http://amzn.to/1cEyT3E Hier geht es zum "Wacken"-Video: http://youtu.be/_EQ4qCDs7r8 Mehr ...
Source: JanTubeOfficial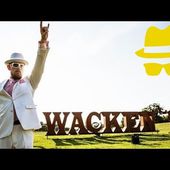 JAN DELAY recorded a cool song about Wacken
German hip-hop / funk musicians Jan Delay recorded a song about our favorite festival &Wacken&. The song is pretty cool and I like the guy. If someone outside the metal scene is allowed to make a ...
http://mwiemetalblog.over-blog.com/2014/01/jan-delay-recorded-a-cool-song-about-wacken.html