(7/10) Toxic Waltz proves that Bavaria has more than Blasmusik and Lederhosen. Founded in 2009 by lead guitarist Jimi and drummer Tim in Landsberg, Germany the band line-up was completed very soon with bass player Rahman, guitarist Alex and Angelo on vocals. To have a singer like him in the band is already a big advantage. With his rough and powerful voice he contributes a lot to the sound and the songs of the band. He reminds a lot to the old Bay Area shouters like Chuck Billy. A few times Angelo is even growling.
This, together with the band's name, show also what kind of music they play. The play good ol' thrash metal. Since they have chosen Toxic Waltz as the bands name their sound is obviously influenced by bands like Exodus, but als Dark Angel and the older Metallica.
One of my favorites on the album are the strong title track "Decades of pain". An excellent riff monster with some breaks. Fast parts lead to slower midtempo sections and the other way round. In certain moments I was even reminded to the early Hallows Eve. "Suicide squad" is another favorite. The song starts with a Metallica-like intro before the track becomes a real thrasher with furious leads and soli. Also "Morbid symphony" can convince with lighting-swift soli and a cool groove. Again, the vocals make the difference.
The good thing with the album is the unlimited energy and the passion of the youth. These guys wrote the songs on pure dedication to thrash metal.
The things which can be improved is the variety in the songs. They too often follow the same pattern and a few additional ideas in the songs could make the album even more exciting.
But all in all a good debut and something for all fans of the good old Bay Area thrash. For me a refreshing journey back in time.
(7/10)
Tracklist:
Intro
Decades of pain
World of hate
Toxic hell
Suicide squad
Green
Morbid symphony
Priest of lies
Obsession to kill
Label: Toxic Waltz
Genre: Thrash Metal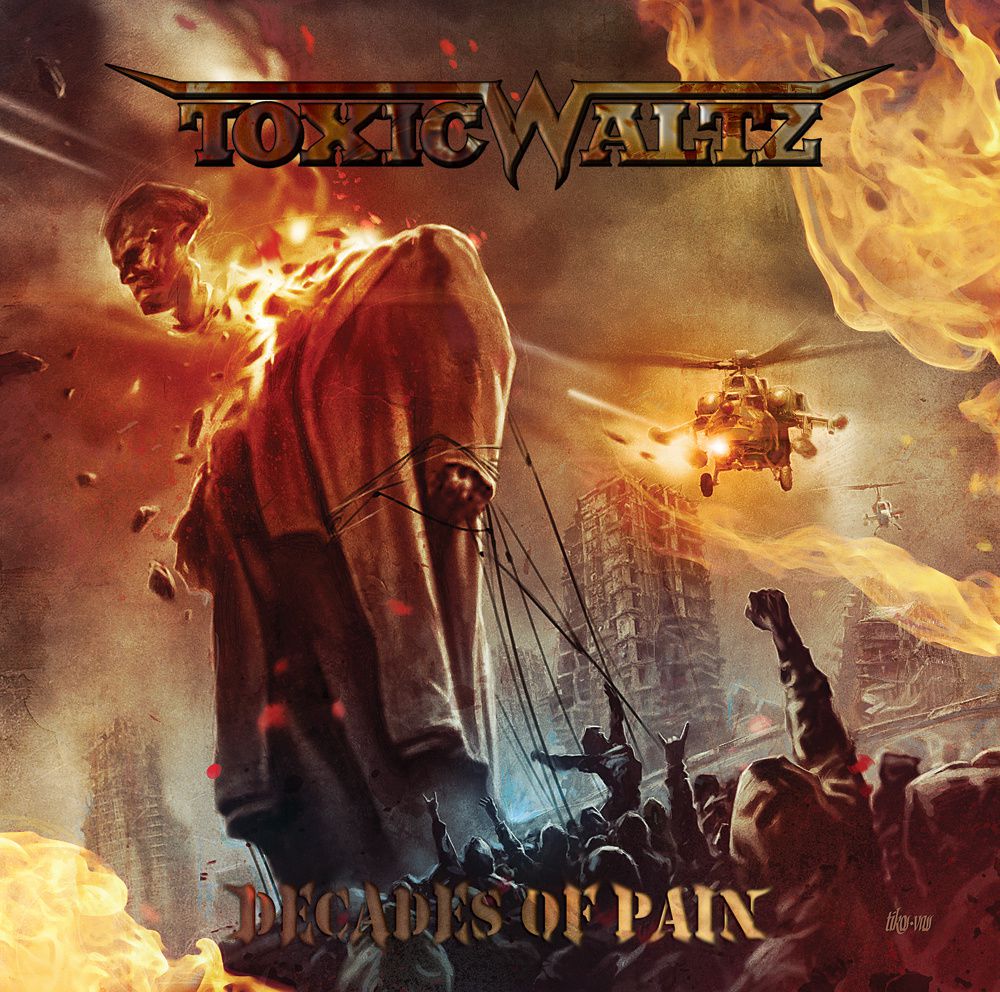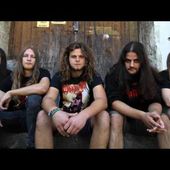 Our Song will also be on our Album coming end 2013. For more news and stuff stay tuned: https://www.facebook.com/ToxicWaltzofficial
Source: Toxic Waltz