Who says that girls can't rock. Check out this video from Besserbitch. They play punk rock and released a while ago a video for the song "Skin".
Besserbitch comes from Stockholm, Sweden and were founded in 2008. They released two EP's so far - "Who cut the wire" and "Welcome to Shitholm".
If you like bands like Bad Religion and The Offspring, than you should check them as well.
Does anybody know if their debut "Moments of grey" is released already?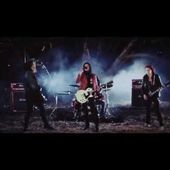 Besserbitch | Skin (Official video)
Punkrock band Besserbitch with the single "Skin" iTunes: https://itunes.apple.com/se/album/skin-single/id652731595 Spotify: http://open.spotify.com/album/3g6ruE3WX7DgAPxBDmaaa5 Release May 30, 2013
Source: Bolero Recordings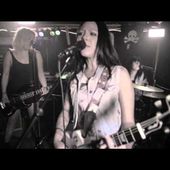 Besserbitch | Welcome to Shitholm (Official video)
Punk band Besserbitch with the single "Welcome to Shitholm" Spotify: http://open.spotify.com/album/2qSrTwDoD2ZYL4WyyqznZn iTunes: https://itunes.apple.com/se/album/welcome-to-shitholm-ep/id710279035
Source: Bolero Recordings