The desert is alive. Vista Chino released a new video called "Sweet remains". For all fans from Unida, Hermano and the almighty Kyuss.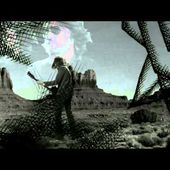 VISTA CHINO - Sweet Remain (Official) | Napalm Records
Order "Peace" (out now!) here: http://shop.napalmrecords.com/vistachino KYUSS, the band that originated the Stoner/Desert Rock genre and spawned the likes of Queens of the Stone Age, Mondo ...
http://www.youtube.com/watch?v=3LWvOl8ZqRY&list=PLidIjcybOMhxeUEXA2sj-J1kXQhon_3ER&index=1
Source: Napalm Records