The Swedish power rock trio Kamchatka released an new video from their coming album "The search goes on". It is their 5th album and the song they released is named "Tango decadence".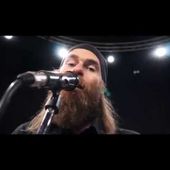 Kamchatka - Tango Decadence ( OFFICIAL VIDEO )
Video filmed and edited by: Lars Glendell assisted on location by Linda Glendell Support Kamchatka. Buy their merchandise here: http://despotz.bigcartel.com/artist/kamchatka or listen on ...
Source: despotz Records