Here comes the new video from Nightwish's "Showtime, story time" live DVD. The song is called "Romanticide".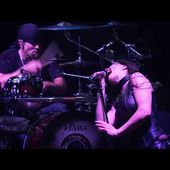 NIGHTWISH - Romanticide (OFFICIAL LIVE VIDEO)
Nightwish perform "Romanticide" from SHOWTIME, STORYTIME. SHOWTIME, STORYTIME out on Nov. 29th (EU), Dec. 2nd (UK) and Dec. 10, 2013 (NA) via Nuclear Blast Records. ▶PURCHASE HERE: ...
Source: Nuclear Blast Records