Germans prog metal band Vanden Plas, the band around singer Andy Kuntz, will release a new album via Frontiers Records end of February 2014. Here comes a first teaser. Seems to become a bombastic prog metal disc. The title will be "Chronicles of the immortals - netherworld".
And here is the tracklist from thsi conceptual record:
VISION 1ne
VISION 2wo * THE BLACK KNIGHT *
VISION 3hree * GODMAKER *
VISION 4our * MISERY AFFECTION PRELUDE*
VISION 5ive * A GHOSTS REQUIEM *
VISION 6ix * NEW VAMPYRE *
VISION 7ven * THE KING AND THE CHILDREN OF LOST WORLD *
VISION 8ight * MISERY AFFECTION *
VISION 9ine * SOUL ALLIANCE *
VISION 10n * INSIDE *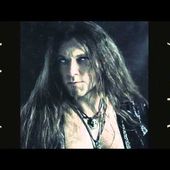 Vanden Plas "Chronicles of the Immortals - Netherworld" (Official Trailer / New Studio Album 2014)
Frontiers Records is excited to announce the release of VANDEN PLAS new concept album entitled "Chronicles of the Immortals -- Netherworld (Path 1)" on February 21st in Europe and February 24th in ...
Source : Frontiers Records