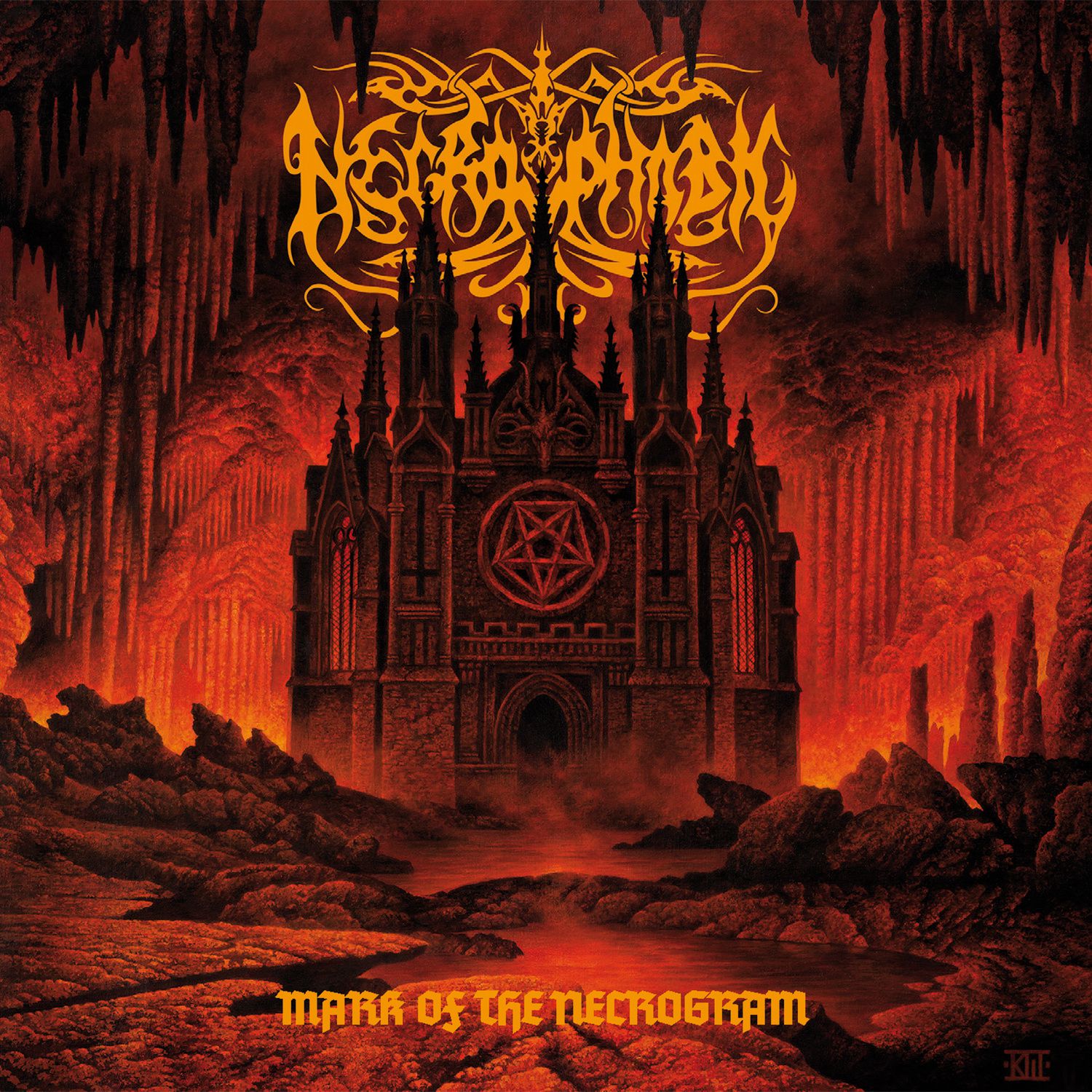 (8/10) Swedish metal horde Necrophobic belongs to the pioneers of Swedish death metal with roots going back to the late 80's. It was in 1989 in Swedens capitol Stockholm when this quintet was formed by David Parland and Joakim Sterner and it was Slayer's classic "Necrophobic" that inspired the guys when it comes to the naming of the band.
Nearly 30 years later Necrophobic is still preaching dark tales from hell, captured on a new album that is already on its way to the record stores. "Mark of the Necrogram" is the first release in a five years time and follows the 2013 disc "Womb of Lilithu". The new album is Necrophobic's eighth release to date and it's the first one for Century Media. The devilish longplayer comes with a tracklist that comprises of ten titles of which the last one is more of an instrumental outro.
As not expected different this album start fast and furious. No intro, no frills, no mercy. "Mark of the Necrogram" is a brutal black metal smasher that gives a crystal clear idea of what to expect within the next 48 minutes. "Odium Caecum" and "Tsar Bomba" round off a great starting triple, the latter with a cool groove and melodylines that make the track to an approachable anthem in black metal.
Necrophobic pushes the pedal to the metal with "Pesta" before the gloomy and atmospheric "Requiem For a Dying Sun" adds a sinister vibe to the total. One of the best tunes on "Mark of the Necrogram" is the uptempo "Crown of Horns". The track spreads a vicious catchiness. This hymn puts a spell on you without shifting towards cheesiness or being close to sell-out. It just catches the listeners attention esp. in the verse and doesn't let loose anymore.
This devilish metal record finds an end with "Untergången". Like mentioned earlier, it's less of a song. It's more an atmospheric instrumental that can be seen as an almost three minutes long outro with an oppressive vibe.
Fans of traditional Swedish black metal should call this album their own. Necrophobic builds on their experience and created an album that spreads an unholy fascination of evil.
(8/10)
Tracklist:
Mark of the Necrogram
Odium Caecum
Tsar Bomba
Lamashtu
Sacroanct
Pesta
Requiem For a Dying Sun
Crown of Horns
From the Great Above to the Great Below
Undergången
Label: Century Media
Genre: Black Metal
Release Date EU: January 23rd, 2018