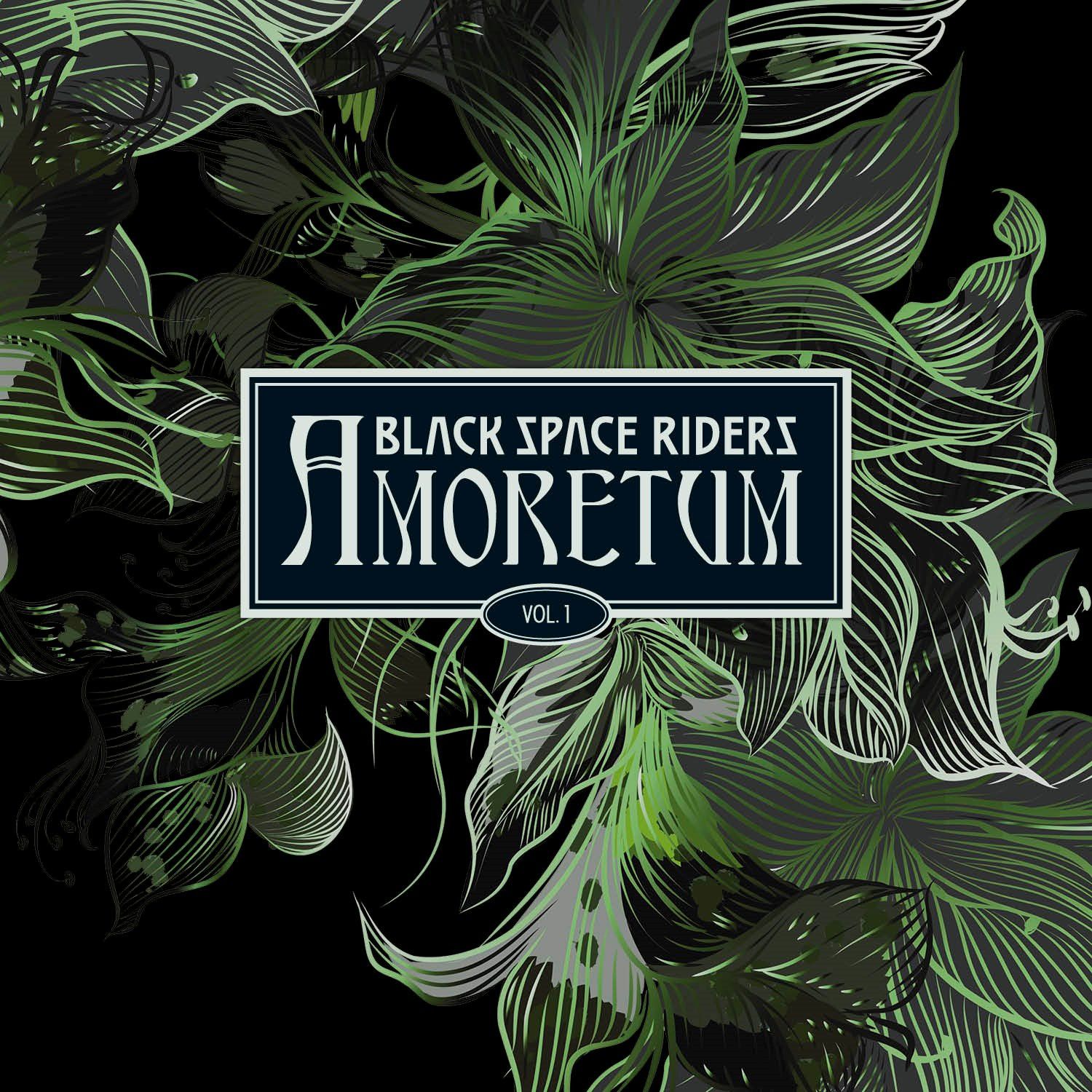 (9/10) Two years ago,German alternative rocker Black Space Riders released the critically acclaimed "Refugeeum" longplayer, followed by an EP, "Beyond Refugeeum", where the band used a more electronic approach which fit the guys very well.
This EP was meant to bridge the waiting time till the new album will hit the record stores. Here it is - "Amoretum Vol. 1". The longplayer features eight songs, all in the typical Black Space Riders way. As the predecessor, also the newest disc offers tunes that are excellent. Pigeonhole thinking doesn't work with Black Space Riders. This sextet adds so many twists and influences to their music that it's a mission impossible to say what it is. A glimpse on the label info sheet offers at least a try. There you can read 'New Wave of Heavy Psychedelic Space Rock'. I think it gets close to what Black Space Riders sound is about and I assume that these six Germans are the only band in this niche.
Album number six starts hard and surprisingly heavy. "Lovely Lovelie" gives the idea of being a lovely ouverture but it's a dirty riff monster that includes some growls half way down the road. After such a great beginning the sound takes a turn with "Another Sort of Homecoming". It's an funky rock beginning followed by some fuzz guitars along the way. Also some New Wave influences are embedded in this track which makes the range of sounds even wider.
"Soul Shelter" instead is kept gloomy and wistful. I had to think about Fields Of Nephilim when I heard the song for the first time. But Black Space Riders would't be Black Space Riders when they would stick to this pattern. The tune evolves to a rhythm-based alternative rocker per excellence that gets real loud in the chorus.
And just to establish a counterpart to all you've heard before it's "Movement" that stands for the soulful side of JE, SEB, C.RIP, SLI, SAQ and MEI - at least in the first half. Around halftime the track turns into a progressive post-rocker with a wow factor.
To show the width of sounds also means to mention ""Come and Follow" which is a grooving tune reminding of the 90's in general and Tool in specific.
This exciting alternative rock adventure finds an end with "Fellow Peacemaker" which shows again the musical finesse and creative mind of this sextett. It's a sphereful closer with fragile piano sounds, big soundscapes, a noisy middle section and a calm finish.
But Black Space Riders is not solely about music. The band also pays a lot of attention to lyrics. These are far more than just a 'must' and words that goes with the music. Again things start with the title of the album. 'Amoretum' is a combination of two word - 'Amor' and 'Arboretum'. In a world of fear, rage and hate also love needs to have place and needs to be protected. The album addresses the constant conflict between the dark side and the moments of light, filled with love and empathy.
"Amoretum Vol.1" is a complete package. Music, lyrics and artwork represent a Gesamtkunstwerk. This longplayer is more than only a carrier for eight songs. This album is a creative cornerstone in rock that gives pleasure from beginning to end. Impressive work that makes it hard to wait for "Vol.2" which is announced for later this year.
(9/10)
Tracklist:
Lovely lovelie
Another Sort of Homecoming
Soul Shelter
Movements
Come and Follow
Friends are Falling
Fire! Fire! (Death of a Giant)
Fellow Peacemaker
Label: Black Space Records / Cargo Records
Genre: New Wave of Heavy Psychedelic Space Rock
Release Date EU: January 26th, 2018