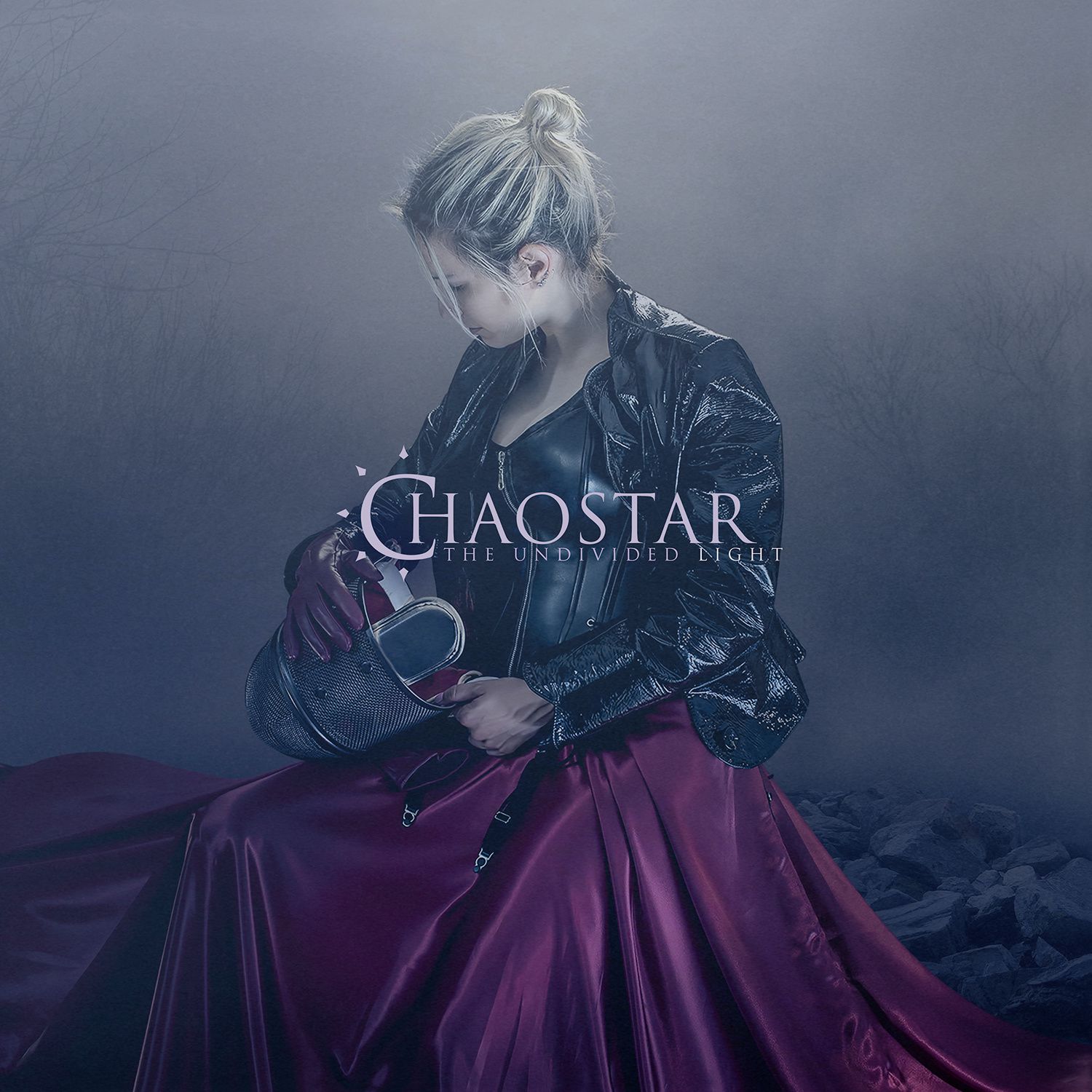 (*/10) Chaostar is an outfit, hailing from Greece. The band is the brainchild of Septicflesh guitarist Christos Antoniou who founded Chaostar in 1998. The band was meant to be a side project since the main effort and time went into Septicflesh. Over time the project turned into a band that released so far four longplayer that were as genius and distracting.
Chaostar is differs quite a lot from the main band. The quartet is far more experimenting with sound, getting far deeper into classic music. Screaming guitars and furious solos aren't what you should expect of "The Undivided Light". The album, as well as the earlier releases, is orchestral and experimental, all framed by a classic approach that includes some rocking elements.
The guitarist is an academy trained composer who finished his study of classic music with honours and distinction. Antoniou contributes with these skills to a certain extend to Septicflesh songs but Chaostar gives him a far wider playing field for new sounds.
To pick out a few songs of this unconventional album is a mission impossible. The album needs to be seen as a holistic piece of music, featuring intensive and expressionist music. The four musicians stretch the boarders and built their songs on orchestral arrangements and Androniki Skoula's mezzo-soprano. String instruments and horns are no strangers to Chaostar, enriching songs like the 10 minutes masterpiece "Silent Yard". Also the heavy drumming, that's part of this tune shows the width of Chaostar's sound.
"The Undivided Light" is a counter project to mainstream. This music has nothing to do with cheesy melodies and catchy choruses. This longplayer is a distinctive one that leads to irritation and euphoria. You have to be open-minded though since this album takes time and attention. "The Undivided Light" is no musical fast-food, being served on a 43 minutes car right. It's a tasteful composition that unveils its beauty step by step.
(*/10) (Since the album is far beyond standard there's no rating)
Tracklist:
Tazama Jua
Blutbad
Stones and Dust
The Undivided Light
Mέμνησο
Silent Yard
Ying & Yang
Label: Season Of Mist
Genre: Classic Ambient Rock
Release Date EU: March 23rd, 2018
Line-up:
Christos Antoniou: trigger, synth, orchestration
Androniki Skoula: vocals, lyrics
Charalampos Paritsis: electric violin
Nikolaos Velentzas: drums, percussion
Guest musicians:
Kiara Konstantinou: cello
Vahan Galstyan: duduk
Stella Valasi: santur
George Emmanuel and Greg Eleutheriou: guitars on "Ying and Yang"
Nikolaos Velentzas: guitars on "Blutbad"
Margarita Stadler: girl's voice on "Blutbad"