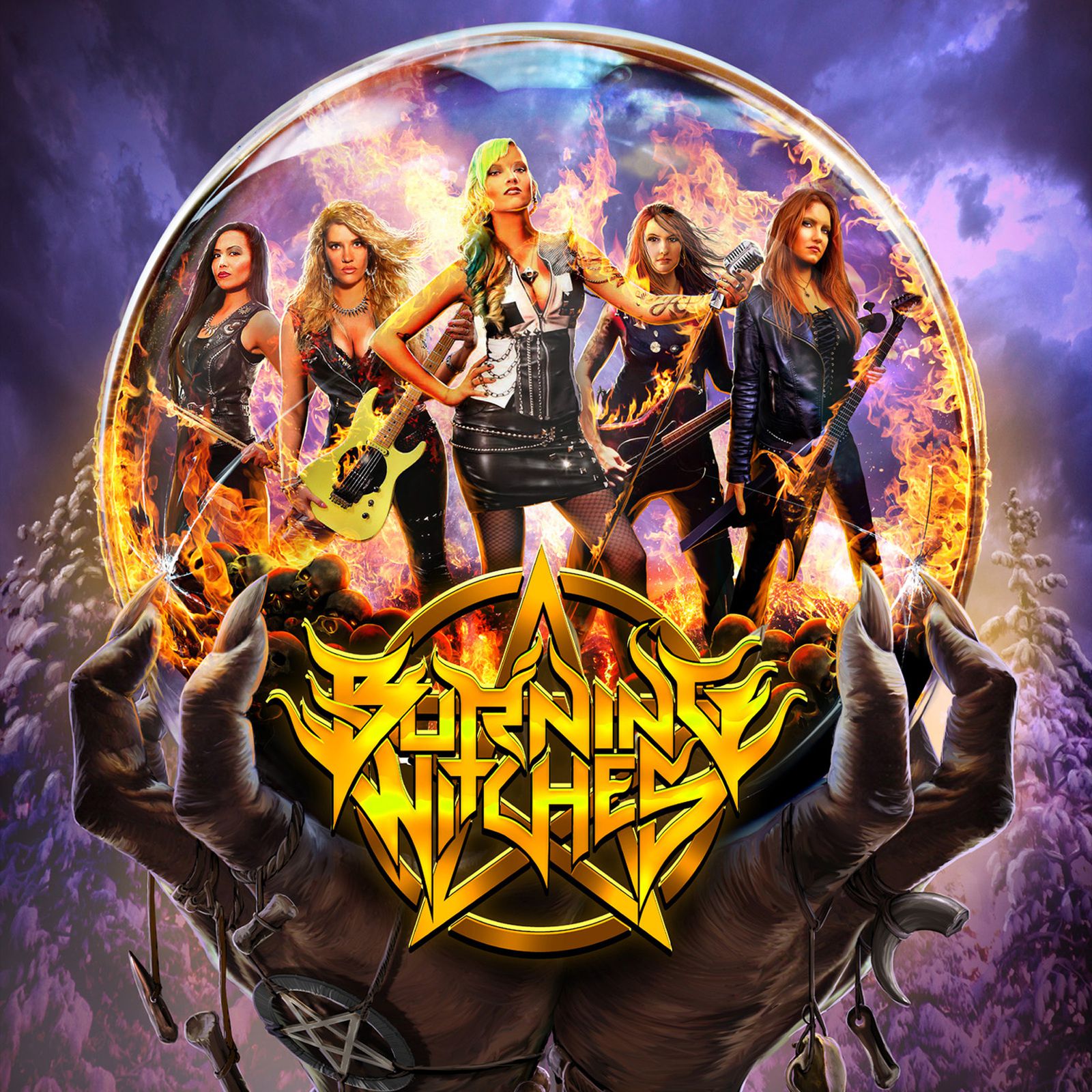 (8/10) Switzerland brought many exciting rock and metal bands up to surface. There's the melodic sector with Gotthard being the highly successful spearhead. Then there are the still rocking Krokus who can be seen as the trailblazer when it comes to rock and metal in Switzerland and there is the more extreme metal community that also has a solid home base in the alpine country. Celtic Frost, Gurd and Coroner have an excellent reputation all over the world but what was missing were some women in metal. This changes here and now.
It was in 2015 when four girls from Brugg teamed-up to rock the nation. The quartet worked on first songs, ending up in a three-track demo that was well received by media and fans. This happened in 2016 and was a kick-start for Burning Witches.
In the meantime a few more months passed by and the quartet became a quintet with Alea Wyss joining the metal ladies. In parallel Burning Witches also started to work on more songs with the aim of releasing a debut in the not too far future. The future is now. Actually the album was released already on May via a Pledge Music campaign and is also available via BW Records.
The five ladies recorded eleven songs that are reflecting true and authentic metal music. I would describe the main influences as Judas Priest meets Warlock. Burning Witches combines things to a powerful outcome that also got an excellent sound. It was no less than VO Pulver and Destruction's Schmier who gave the debut an awesome sound, which makes the five girls firing on all cylinders.
"Burning Witches" is full of energetic metal tracks built on twin guitars, blistering solos, a grooving rhythm engine and terrific vocals. It's a real pleasure listening to this album that is definitely one of the strongest debuts in 2017. Even the power ballad "Save Me" forgoes cliché and standards.
"Burning Witches" makes Switzerland rocking even more forceful. These girls have for sure a future in metal and hopefully we will hear more of them rather soon.
(8/10)
Tracklist:
Black Widow
Burning Witches
Bloody Rose
Dark Companion
Metal Demons
Save Me
Creatures of the Night
We Eat Your Children
Creator of Hell
The Deathlist
Jawbreaker
Label: BW Records
Genre: Heavy Metal
Release Date EU: May 29th, 2017