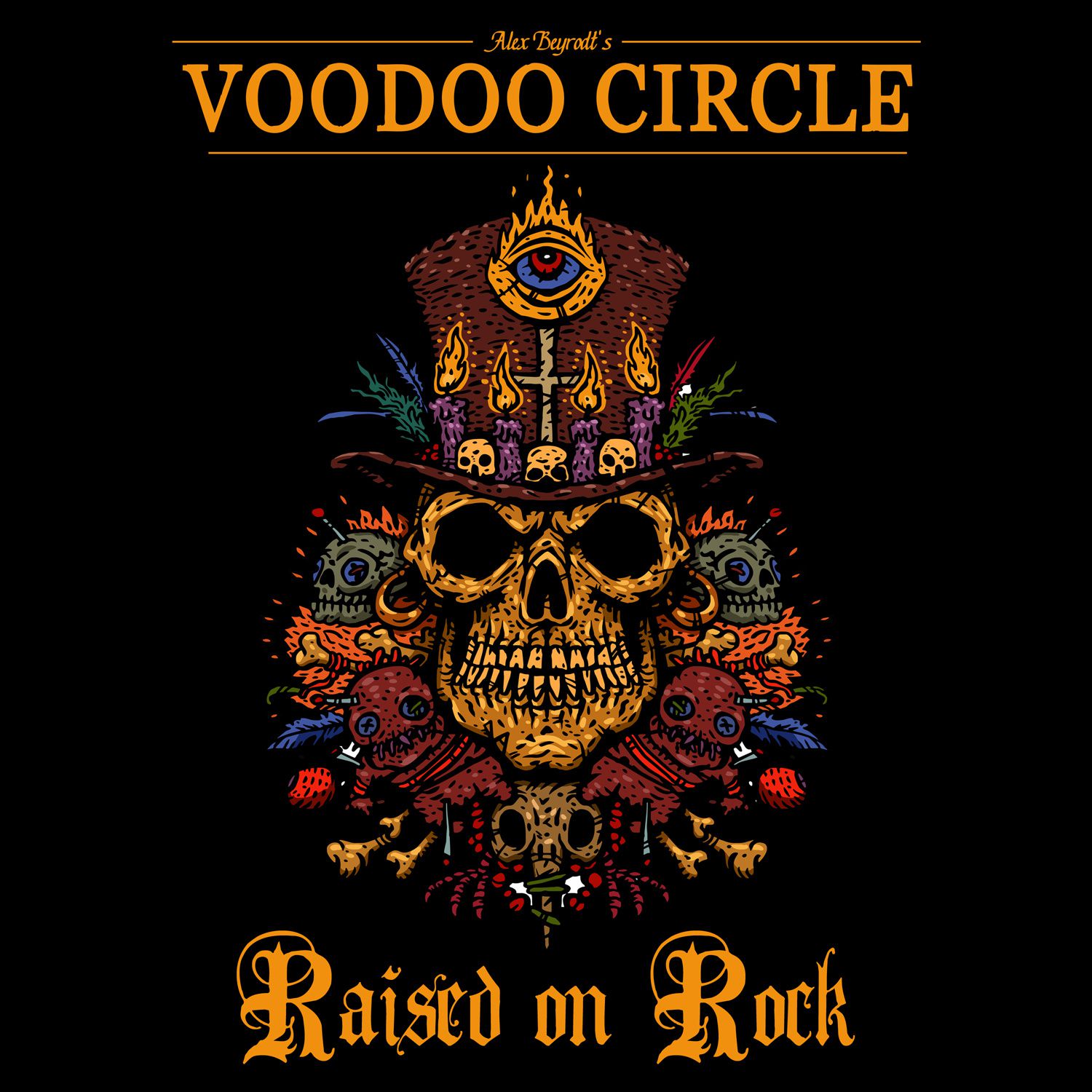 (7/10) Alex Beyrodt is a restless mind, always on a journey through rock and metal. His hunger for heavy metal will be satisfied by Primal Fear where he handles the six-string in a perfect fashion. Next to that he is part of 'Rock meets Classic' and quite some other projects. And if this would not be enough, Beyrodt also has his own band, Voodoo Circle, a power outfit that shows the guitarist's passion for classic rock a la Rainbow, Whitesnake, ....
Beginning of February is in important day for Beyrodt and bandmates. Voodoo Circle's fifth album "Raised on Rock" will see the light of day. The band found with Herbie Langhans a new singer which had a refreshing impact since it provided Beyrodt with new opportunities when it comes to songwriting.
As expected, melodies are in focus on the new album with "Just Take My Heart" being an excellent start into "Raised on Rock". The very rhythm-based track contains everything Voodoo Circle stands for - catchiness, a classic rock vibe, hardness and melodies you don't get out of your mind that easily. Thereby "Just Take My Heart" stands for a good example for what to expect from Voodoo Circle's newest strike.
"Higher Love" emphasis the before mentioned before "Running Away From Love" shows the band's passion for bands like Whitesnake, a fact that becomes even more obvious with the ballad "Where is the World We Love". It's a great song but for me it's a bit too much "Is This Love"-inspired.
"Ultimate Sin" is next in line and it's not an Ozzy cover version. It's an uptempo rock song with excellent guitar work by Beyrodt and great vocals by Langhans. His harsher voice fits perfect to this hard rocking tune that belongs to the best ones on the album.
In case you're looking for some soulful moments you should listen to "Chase Me Away". It's another half ballad, this time more related to Deep Purple.
The closer of Voodoo Circle's new longplayer is entitled "Dreamchaser" and it's a well-done ending. The song reminds of Rainbow without using Blackmore and Co. as a blueprint. It's more a Voodoo Cricle interpretation of a sound that revolutionized rock music in 70's.
The new Voodoo Circle album is a good way to spend some time. It comprises of excellent hardrock songs, reflecting the good old classic rock days. A lot of good stuff to listen to with a certain shortage of uniqueness.
(7/10)
Tracklist:
Running Away From Love
Higher Love
Walk On The Line
You Promised Me Heaven
Just Take My Heart
Where Is The World We Love
Ultimate Sin
Chase Me Away
Unknown Stranger
Dreamchaser
Love Is An Ocean
Time For The Innocent
There's More To See
Label: AFM Records
Genre: Classic Rock
Release Date EU: February 9th, 2018